Coker College's Jubilee Smith earns a Sullivan Award through determination and compassion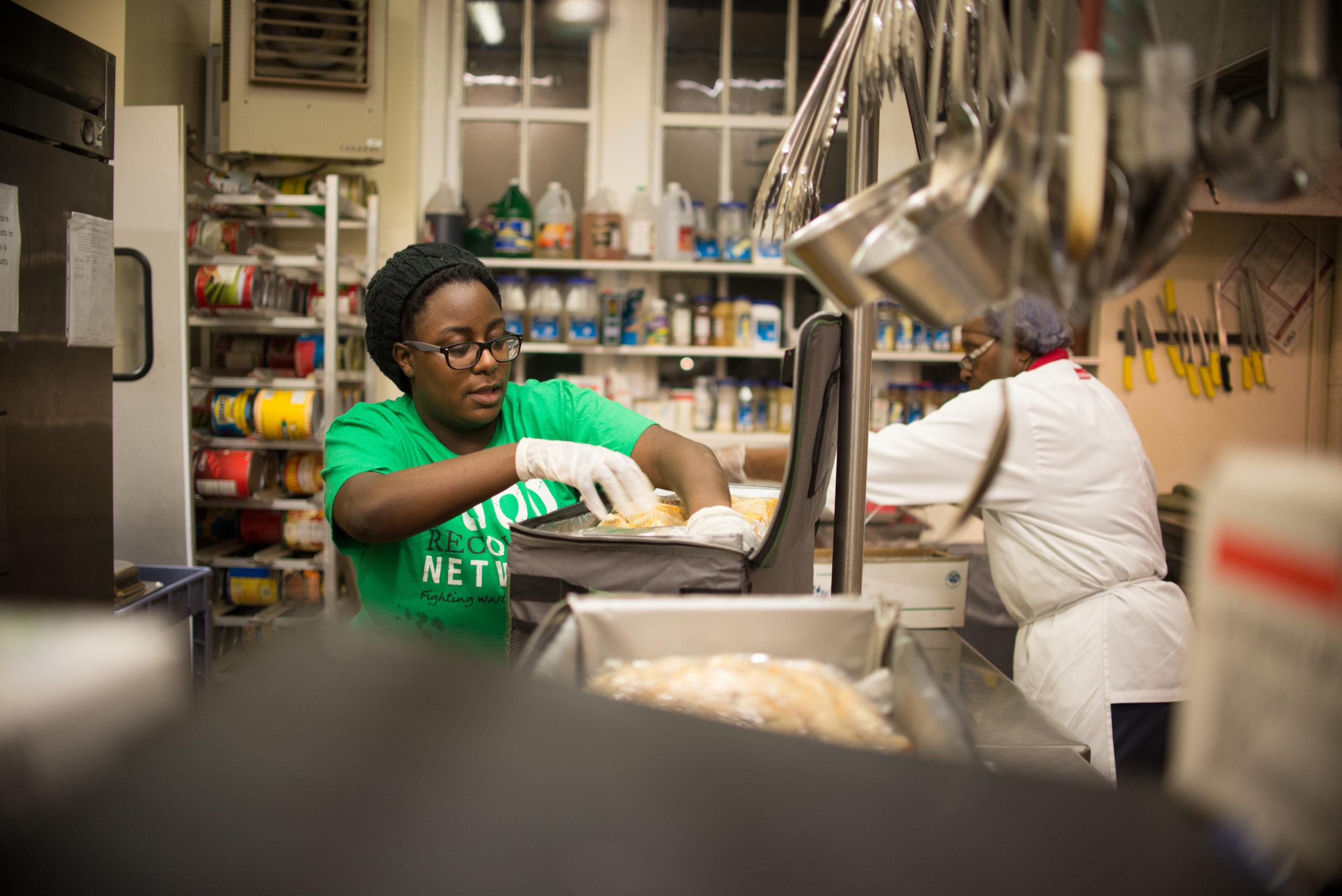 Coker College wasn't originally a part of Jubilee Smith's life plan. The Greenwood, South Carolina native envisioned herself going somewhere far from home—not the 150 miles to Hartsville, where Coker is located. However, it turned out to be a move that would lead to academic success, a lifelong commitment to serving others, and, finally, a Sullivan Award—she was one of two from Coker for 2016.
Her dedication easily caught the eyes of campus faculty and administrators.
"Jubilee is a conscientious young woman who cares deeply about the quality of life in this community and beyond," says Tracy Parkinson, Provost and Dean of the college. "Her commitment to service has always been unquestionable as she has sought opportunities to make a difference in the lives of others."
While Smith didn't see her life taking the path it has so far, she certainly recognizes the depth of the transformation she's undergone.
"Never in a million years did I think Coker would change my life the way it did," she says.
Discovering her best self
Coker College has a unique academic and social curriculum for its students: the Trans4mations program, which guides students through a personalized sequence of experiences designed to help them discover their best selves.
Smith is truly a Trans4mations success story—just reading her list of involvements and accomplishments can be overwhelming. She was named a Sparrow Scholar, recognizing her for making life-changing differences by immersing herself in the community and focusing energy where it's needed most.
"Jubilee has been an outstanding student leader as a Sparrow Scholar and president of the student organization F.A.N.G.S. Freely and Nobly Giving Service (Coker's mascot is the Cobras)," says Darlene Small, Assistant Dean and director of Trans4mations at Coker College. "She has sought out experiences and helped to develop programs that have had a tremendous impact on the community. She is truly the epitome of service above self."
Starting big by taking on hunger
Smith's first Sparrow Scholar project focused on eliminating campus waste by feeding Hartsville's hungry. She started a Hartsville chapter of the Food Recovery Network (FRN), which donates leftover food from the college's dining hall to the local soup kitchen.
The FRN is the largest student movement against food waste and hunger in America. In the fall of 2015, the organization recovered its one-millionth pound of food, a milestone that Coker College got to celebrate along with 160 other participating schools across the country.
"I was in the dining hall one day when lunch was ending, and there was this pan of chicken that had not even been touched," Smith recalls. "I was thinking, 'There are hungry people in Hartsville who could be eating this food.'"
There was a lot of red tape to get through before FRN could become a reality.
"It literally took a whole semester for me to get everything down so that we could actually start," Smith says. "I almost gave up, but after a lot of tugging and pulling, I got a lot of yesses and it finally happened."
Four times a week, Smith and a small handful of dedicated volunteers transport the leftover food from the dining hall to the soup kitchen. They weigh the food and refrigerate it for the soup kitchen to use as the next day's meal.
Persistent service
But despite the success of her first project, Smith didn't stop there. For her second project, she created the Lunch Buddy Program, which teaches vital life and language skills to elementary school children. The project operates with six dedicated volunteers spending lunchtime on Tuesdays, Wednesdays, and Thursdays with students at four area elementary schools: Thornwell School for the Arts, Washington Street Elementary, West Hartsville Elementary, and Southside Early Childhood Center.
"It's developed to help students improve and develop their social skills," says Smith, "whether it's how they communicate with adults or how they communicate with each other."
To create Lunch Buddy, Smith collaborated with the TEACH Foundation, a local education nonprofit.
"Smith's Lunch Buddy project is a perfect fit for the Hartsville elementary schools in the TEACH Foundation's PULSE initiative," says Sharman Poplava, Executive Director of the TEACH Foundation. "Her project focuses on child development using the 'social' and 'language' pathways of the Comer School Development Program. She reached out into the community to create a partnership that will have a lasting impact."
After her December graduation, Smith is hoping to participate in Teach for America while, at the same time, working toward her master's degree in human service and counseling. She wants to be a Supreme Court justice.
A humble farewell
Smith attributes much of her success over the last four years to her alma mater.
"I tell people all the time that the things I've done at Coker, I would never have gotten those opportunities at any other school," says Smith.
Her story is certainly a testament to the quality of her school, but, like at all Sullivan schools, quality students like Smith are ultimately what sustains and strengthens an institution's commitment to service. As she moves on in life as a college graduate and a Sullivan alumna, she hopes to offer the things she's learned at Coker to others who may need to hear her story.
"Circumstance is your best teacher," says Smith. "When I work with kids, I let them know that you do not have to be defined by your circumstances. Life has been my biggest teacher and my biggest encourager. Success with no struggle is no success at all."
This article is adapted from an article by Elizabeth Coxe Hubbard, Media Relations Coordinator, Coker College.