The Auburn Alumni Association has launched a COVID-19 mask initiative through which Auburn University alumni and friends can purchase exclusive, limited-edition Auburn face masks for personal use while also donating a mask to an underserved area of Alabama.
In partnership with the Alabama Cooperative Extension System, the Auburn Alumni Association will donate a COVID-19 mask to the area of greatest need in Alabama for every mask that is sold through its mask initiative.
Related: Auburn's University Outreach delivers leadership training to find common ground in difficult times
Each design is a limited edition. Once masks bearing a particular design is sold out, no more will be produced, and a new design will then be created, according to a press release from Auburn, a Sullivan Foundation partner school.
The Auburn Alumni Association partnered with the University of Minnesota Alumni Association to host the Auburn face mask products on their alumni marketplace, Minnesota Alumni Market.
"We are so excited about the impact this exciting initiative will make on Alabamians and look forward to seeing these beautiful designs throughout our state," said Gretchen VanValkenburg, vice president for alumni affairs and executive director of the Auburn Alumni Association. "I am especially grateful to my fellow CAAE member and alumni colleague, Lisa Lewis [president and CEO of the University of Minnesota Alumni Association], for her assistance and support."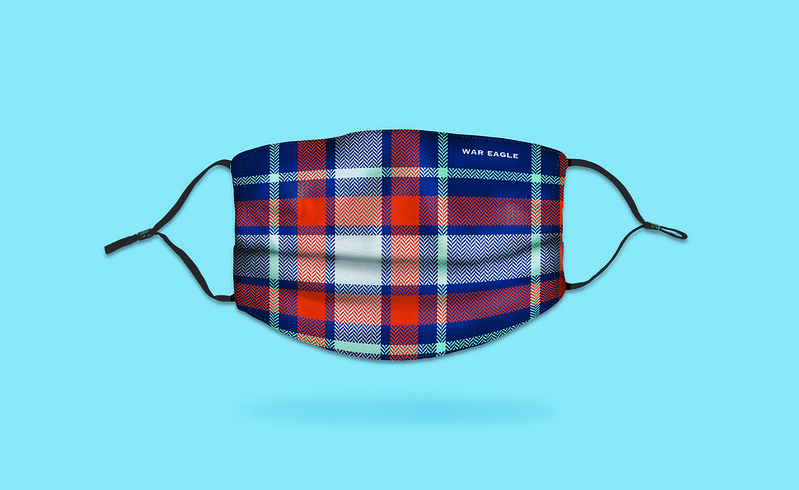 Donated masks will be distributed to areas in Alabama with the most need as determined by Alabama Extension.
"It's times like these that we find the greatest comfort in knowing that alumni communities from two different conferences can unite for a larger cause," said Jessica King, director of communications and marketing for the Auburn Alumni Association.
Related: Lincoln Memorial University professor creates 300-plus COVID-19 masks for DAR project
Extension Director Gary Lemme agreed. "Alabama Extension has offices in each county and is Auburn University's connection to every community in Alabama," he said.  "Extension is proud to partner with the Auburn Alumni Association in distributing donated masks to underserved residents. The 'buy one-donate one' approach of Auburn alumni proudly wearing a mask from their alma mater and donating a second mask to someone with limited resources is truly the spirit of Auburn's creed. Efforts like this are what makes the Auburn University family special and real."
This article has been edited from the original version appearing on the Auburn University website.