Working in a hospice isn't for the faint-hearted, but for Bradley Firchow, the 2019 Algernon Sydney Sullivan Award winner at Oglethorpe University, it was an opportunity not to ruminate on the vagaries of fate, but to celebrate the remarkable lives of the patients under his care.
Firchow, who graduated this spring with a degree in biopsychology, volunteered at the Crossroads Hospice in Atlanta for four years. The Russellville, Kentucky, native spent hours at a time with chronically ill and elderly people nearing the ends of their earthly tenure. And he found beauty and significance in every moment.
"This work has been particularly meaningful to me as I have been able to spend quality time with folks who may not have family nearby or, in some case, no family at all," Firchow said. "It has allowed me to share my loves of visual art, music and literature with my patients, which can be very therapeutic for them as they grapple with mortality."
It was also a chance to collect and record the stories they have to tell for future generations. "My favorite was working on the Life Journal Project, which documents significant events, places, stories and people in a person's life and preserves them for their family in the form of a hardbound book," Firchow said. "Spending hours with patients learning their life stories can be transformative for them as they reflect on a lifetime. I value my time with my patients as their stories often offer bits of wisdom for me that I can incorporate into my life and my approach to living."
A History of Service
After his freshman year, Firchow and a group of fellow students spent nine days in the mountains of Nicaragua, serving 1,000-plus patients in rural communities in a clinical praxis for Global Brigades, a nonprofit focused on sustainable health and economic development.
"As volunteers, we filled prescriptions under the supervision of a pharmacist, assisted the medical professionals, took patient histories, did triage, provided childcare during doctor's appointments, and worked with community organizers to strengthen public health infrastructure in the communities we served," Firchow said. "We also constructed eco-latrines, concrete flooring in houses and a water pipeline in La Corneta so people have access to indoor plumbing, can prevent exposure to soil parasites in their homes, and have access to potable water."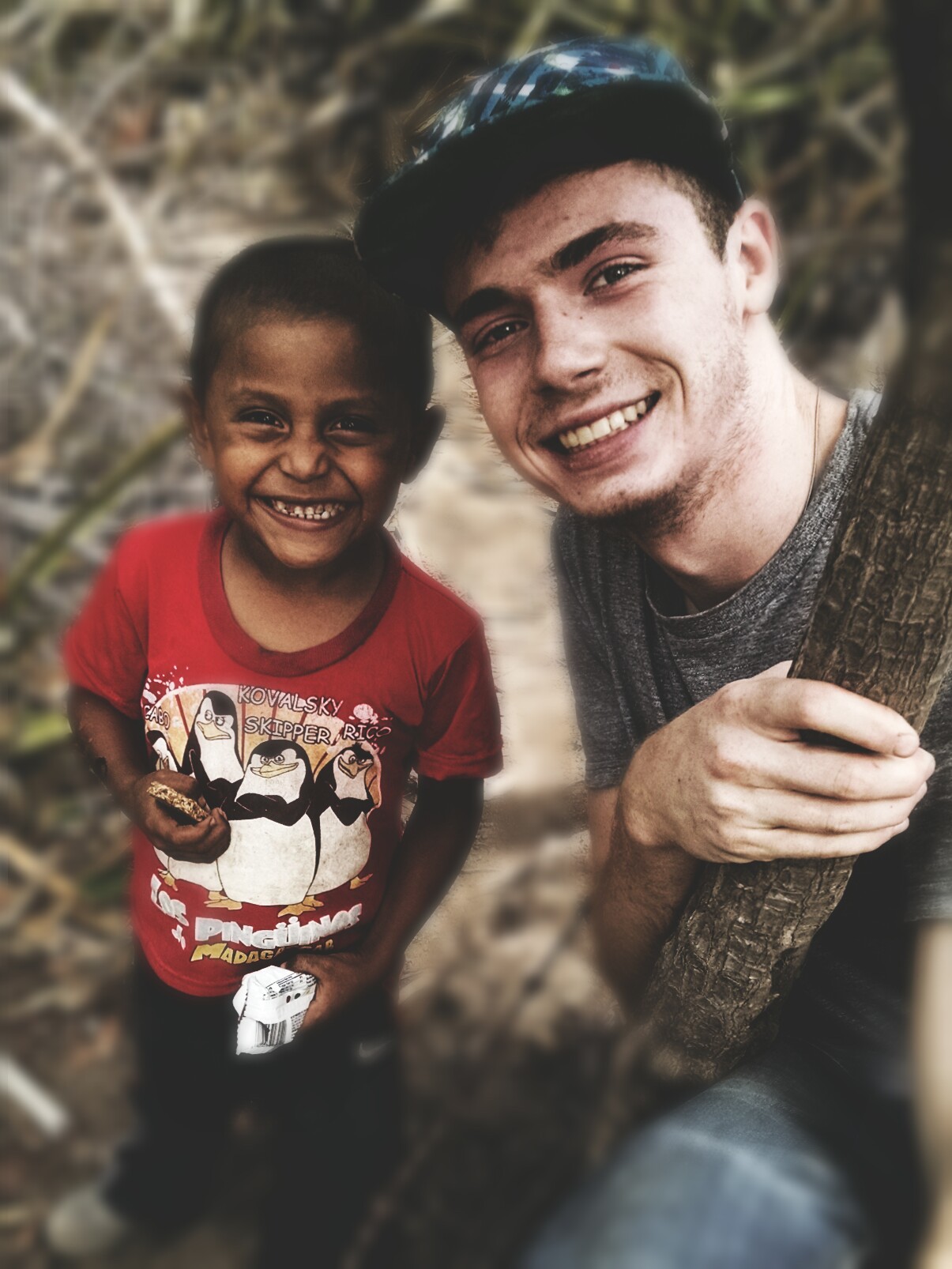 Firchow led two Alternative Spring Break excursions—one to St. Marks National Wildlife Refuge in Florida to perform invasive species maintenance, environmental cleanup and trail-blazing for the Florida National Scenic Trail system, and one to Charlotte, N.C., to work with LGBTQ+ youth organizations after the state passed HB2, a law many see as discriminatory against gay and transgender individuals.
And because he apparently still didn't have enough to do, Firchow volunteered at Children's Healthcare of Atlanta (CHOA) through the Phi Delta Epsilon International Medical Fraternity. "My fraternity facilitates art projects with the kids," Firchow said. "We also annually host an Anatomy Fashion Show as a benefit for CHOA. We find models on campus who wear spandex and have an organ system painted on their bodies by art students. Then they walk down a runway, modeling their organ system, as a member of my fraternity reads a narrative about the system and, sometimes, a child at CHOA who has a disease relevant to that system."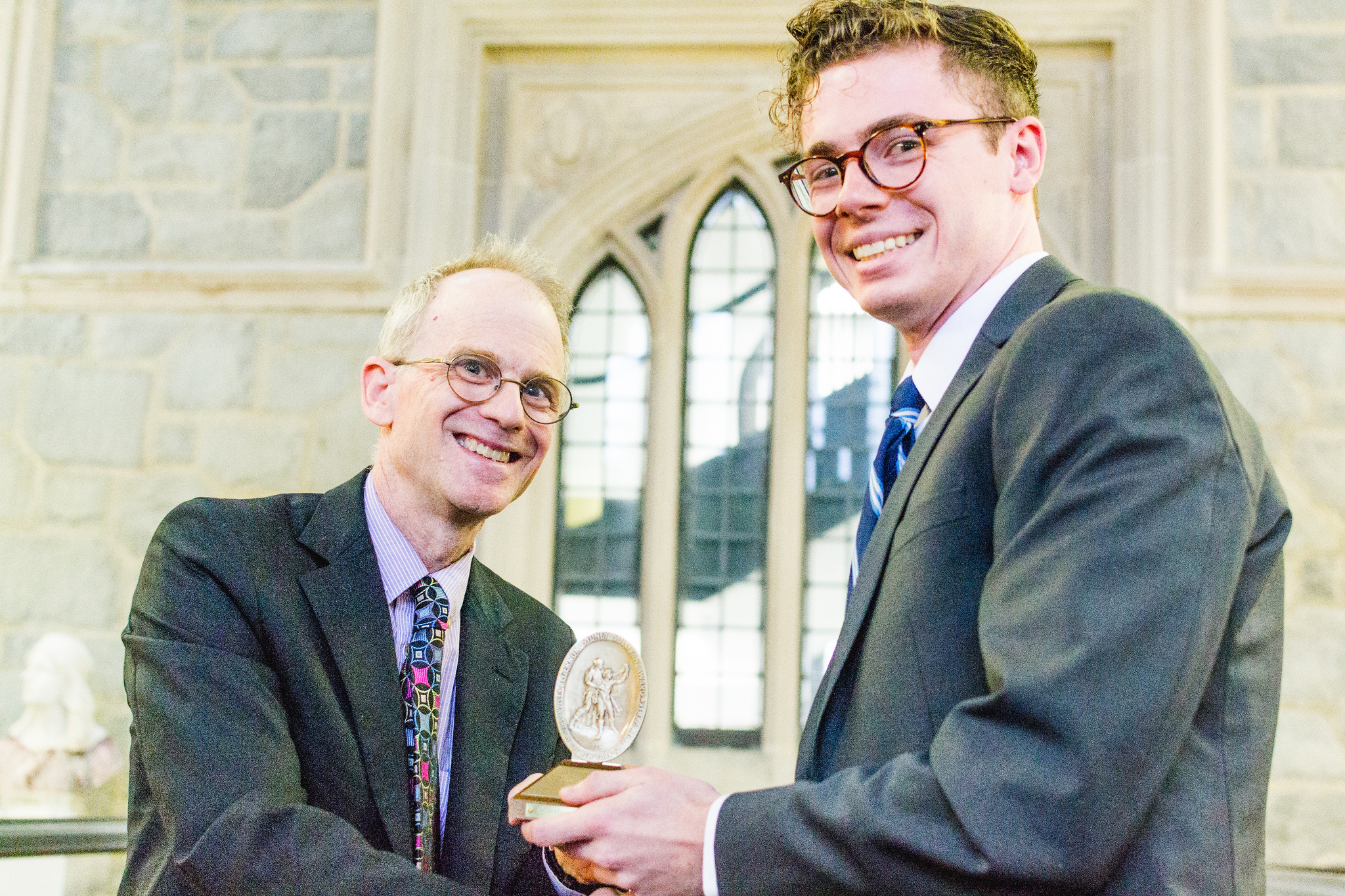 A Passion for Rural Health
Looking at his record of service, Firchow clearly has a career in medicine in mind.
"My passion is rural health," he said. Growing up in the Appalachian region of Kentucky and West Virginia "exposed me to the difficulties of accessing quality healthcare in the U.S. Geographic and socioeconomic factors determine what level of healthcare a person will receive and, despite the incredible advances in modern medicine and public health, many people have poor access to care—and even when they have access, the care available in their community is limited."
After graduation, Firchow went to work for Atlanta's Childspring International, which provides life-saving surgeries for children from developing communities. He plans to attend medical school in Fall 2021 and practice medicine in a rural community. "After medical school, I'm interested in CDC's Epidemic Intelligence Service program so I can gain boots-on-the-ground sensibilities and approach medicine from a public health perspective early on in my career," he said. "I think it's imperative that physicians incorporate public health philosophy into their practice of medicine, and I want to set the tone for my career in medicine early on. Later in life, I would be interested in running for political office or perhaps working for a public health agency or NGO."
Firchow said he was floored to receive the Sullivan Award. "At Oglethorpe, it's one of the highest awards a student can receive, so when our provost announced my name, my jaw must have been somewhere beneath my feet. I was honored to be recognized for doing work that I try not to make a big fuss about—and that, honestly, I didn't even know other people knew that I do. Receiving the award reinforces my passion to tackle issues I care about that affect people I care about."