The Citadel's School of Engineering is consistently ranked as one of the top 25 programs in the country by U.S. News and World Report. But attracting more women to engineering programs can be a struggle. Fortunately, the School of Engineering has a highly engaged chapter of the national Society of Women Engineers (SWE), and its members are committed to transforming this male-dominated field.
Cadet Madison Locklear, the chapter's treasurer and a mechanical engineering major from Lugoff, S.C., recently helped coordinate an event that drew 100 girl scouts from across the Lowcountry of South Carolina to the Citadel campus to learn more about careers in engineering.
Related: 7 ways to get students excited about STEM careers
"The reason I joined our SWE chapter is because I am in such a male-dominated career field and also attend a male-dominated college," Locklear said. "I wanted to be able to connect with more women who are engineers and see what it's like for them in their career fields and be able to see all the amazing things that they have achieved and accomplished in their careers."
According to The Citadel Office of Institutional Research, women comprise just 6.6 percent of the university's engineering undergraduates. Whether they're studying mechanical, civil, computer, construction or electrical engineering, the women cadets and students in the SWE chapter have made it part of their mission to introduce girls to a non-traditional career path that could change their lives.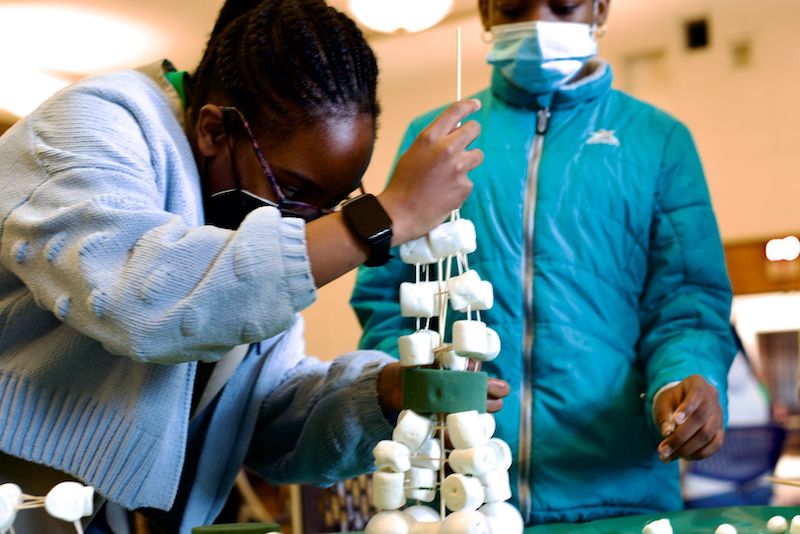 On February 27, they hosted the Introduce a Girl Scout to Engineering event, reaching out to girl scouts who are beginning to consider their career options.
"I want to some day be a designer for projects in sustainability for the power and energy industry," Locklear said, adding that she shared her career goals with the girl scouts as an example of the many careers options that exist for engineers.
"Our theme of space exploration was a hit, providing an incredible opportunity to see three generations of women and girls exploring creative ways to solve engineering problems, such as building a space elevator, a rover and a moon communication system," said Rebekah Burke, a professor of construction environmental engineering at The Citadel and the SWE chapter advisor.
Related: Auburn University to lead STEM education initiative for students with disabilities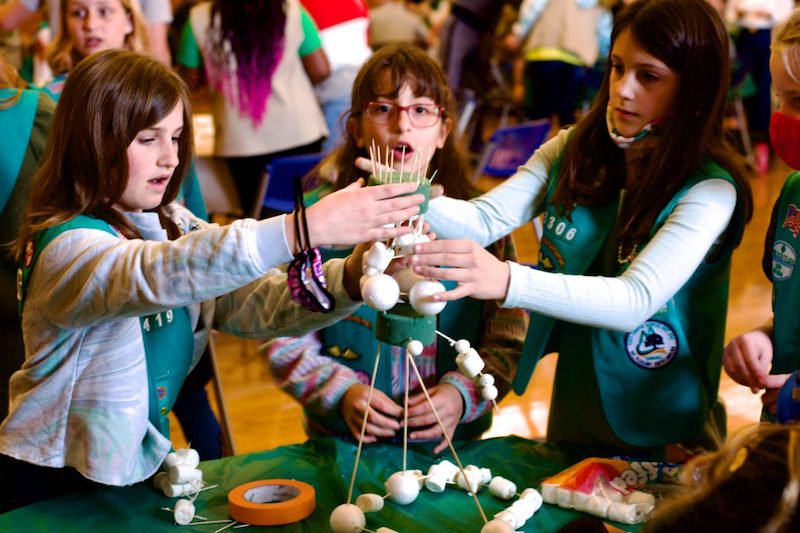 At the event, Burke said, teams of girl scouts were partnered with a Citadel cadet or student and an engineering professional or Citadel professor in a model of informal mentorship. Their goal was "to encourage girls to pursue a career in a STEM career such as engineering," Burke added.
Cadet members who hold leadership positions with the SWE chapter on campus planned and directed the event. They included Locklear, Alicia Brewington, Elizabeth Lockridge and Rachel Short.
This article has been edited from the original version appearing on The Citadel's website.