A native of Travelers Rest in the South Carolina Upstate, the Honors College student founded and facilitated the university's Student Council on Sustainability and served on both the sustainability and academics committees as a Student Government senator, where she helped pass 25 pieces of legislation.
"From my first semester at Carolina, I was determined to be a changemaker focused on campus sustainability initiatives," Windsor said. "I translated my ideas and solutions into concrete actions once I joined Student Government as a senator. I collaborated throughout campus to transform my legislation into the changes we envisioned."
Related: Duke University Sullivan Award recipients include prison reform advocate and defender of tenants' rights
Windsor's sustainability efforts extend to her research, including working as an assistant for Professor Conor Harrison's research project investigating the history of energy utility regulation and the role of financial analysts on utility decisions. She also won a Magellan grant to investigate the city of Columbia, S.C.'s climate protection history and an Honors College research grant to investigate Richmond, Va.'s clean energy planning and legislation for a case study comparison with Columbia.
On top of all that, Windsor also received the Pastides Sustainability Award and the Outstanding Achievement and Student Triumph Award at UofSC.
In a recent LinkedIn post, Windsor described her excitement about the many accolades she piled up on graduation day. "What a memorable day!" she wrote. "I already felt honored to receive the President's Award and Outstanding Senior Award. But, then President Pastides started describing the Algernon Sydney Sullivan Award, and I could not hold back my smile and excitement. I am beyond honored to have received the university's highest undergraduate honor for the most outstanding female senior!"
During her time at UofSC, Windsor has worked to help her fellow students make better environmental—and health—choices. She has mentored many individuals through the Sustainable Carolina Leadership Program and Eco Reps, which both promote sustainability across campus.
As a member of the Lux Cycling Team, she competes at the highest level in races around the country, including the USA Cycling national competition, and also founded and served as president of the Gamecock Cycling and Triathlon Club, where she helped train cyclists and triathletes for races across the Southeast.
Related: Shayla Roberts-Long: Using your power to create accountability for climate change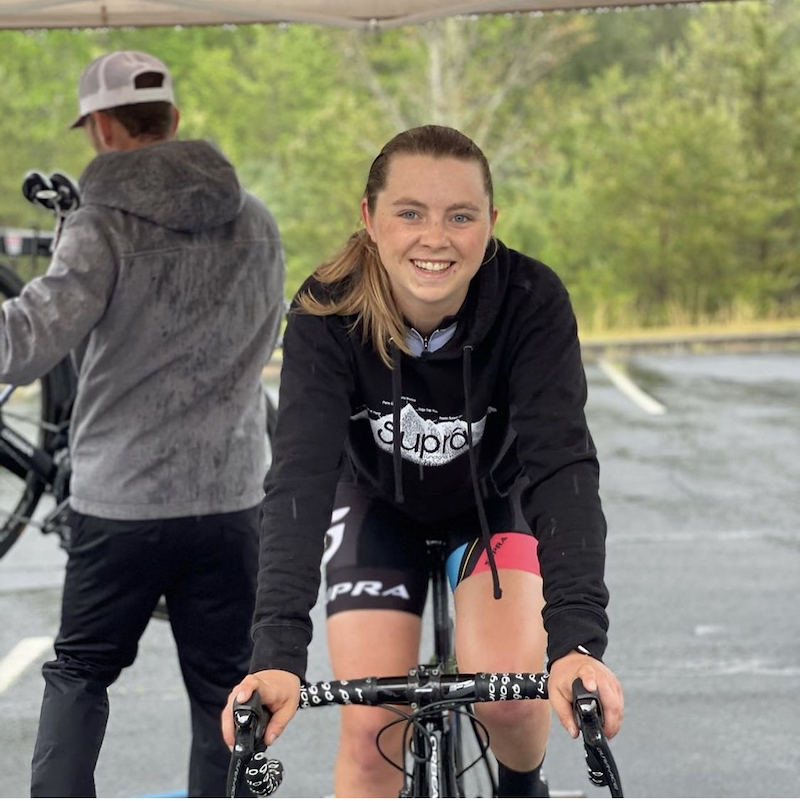 "Through my leadership and passion for an improved student experience and impact, I became a voice for change in advisory committees and student leadership roles," Windsor says. "For example, my advocacy and collaboration led to more bike racks and repair stands on campus."
Additionally, she is a member of Omicron Delta Kappa, Sigma Delta Pi and Phi Beta Kappa honor societies.
"Throughout my four years, I fulfilled my potential as a leader and changemaker by connecting with other leaders, determining my goals, and accomplishing lasting change on campus," Windsor said. "As I reflect on my experiences, I know that I will leave behind a legacy of advocacy and leadership for a more sustainable future."
This article has been edited and expanded from the original version appearing on the University of South Carolina website.