By Danielle Strickland
Genevieve Nielsen graduated from Sullivan Foundation partner school Davidson College just five years ago and already has made a difference in the lives of more than 425,000 families—and counting.
Nielsen co-founded mRelief, a non-profit tech company that helps families find out if they qualify for Supplemental Nutrition Assistance Program (SNAP) benefits, formerly known as food stamps. Families can answer 10 quick questions online instead of spending hours on the phone or in a waiting room.
"Our goal was to put something into the world that would be useful, and that turned out to be a tech nonprofit," said Nielsen. "We want to make it so anybody can access a social safety net, and that's where we're headed."
To date, mRelief has unlocked more than $91 million in SNAP benefits. There are currently nine million people in the United States who are eligible for but not receiving the benefit, simply because they don't know they can.
"About three million of the nine million live in California, so we've been doing a lot of work out there," explained Nielsen. "We focus on where we can make the most impact and where there are the most people to serve."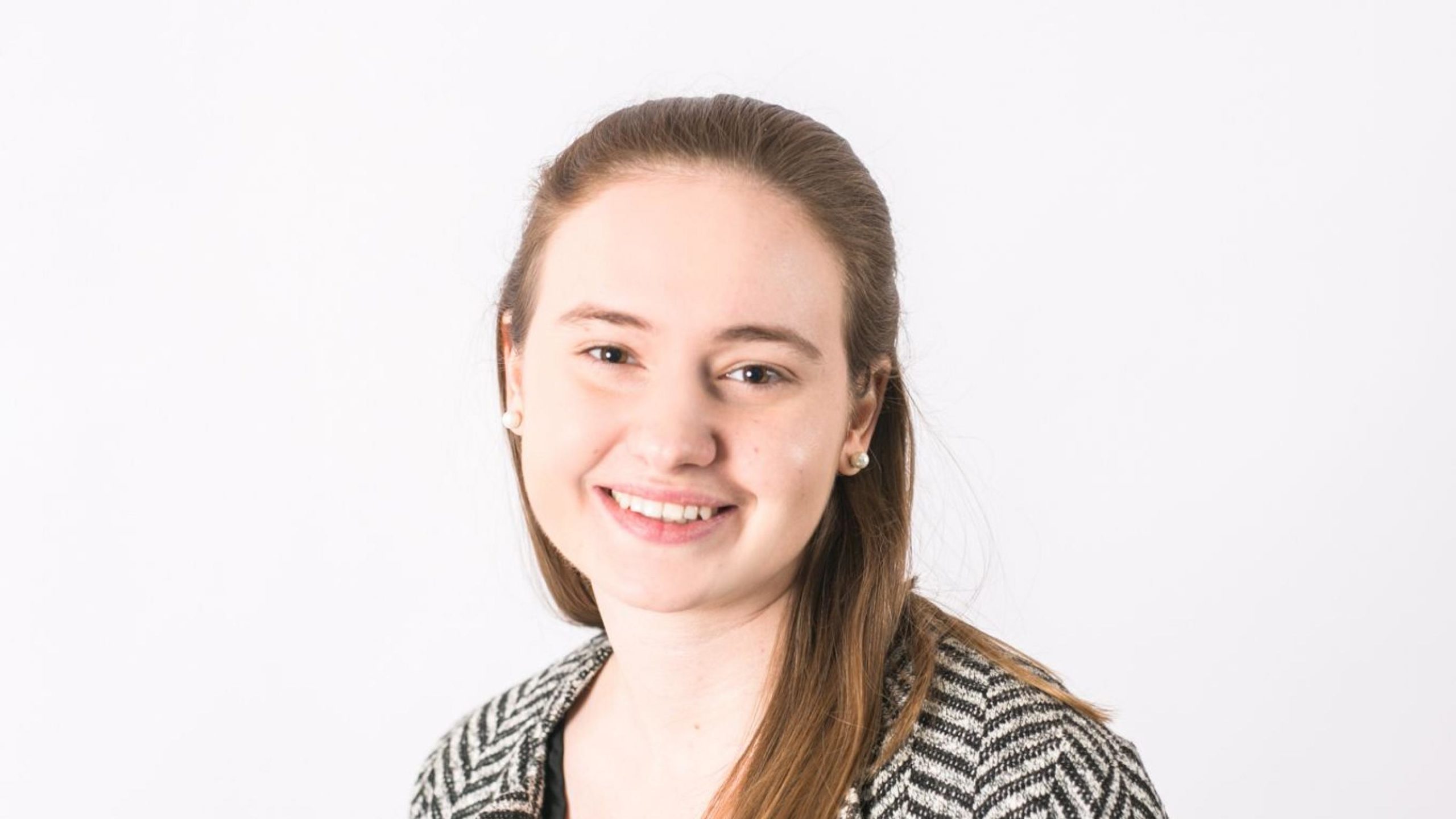 mRelief began while Nielsen attended a coding bootcamp the summer after graduating from Davidson, and she was inspired by a presentation about the inefficiencies related to social services in Chicago. Chicago is also Nielsen's home, where she and her family moved after leaving New Orleans during Hurricane Katrina. She learned that, every year, 10,000 people apply for assistance in paying their rent but only 400-600 qualify, resulting in a huge waste of time for applicants and staff.
Nielsen's work focuses on SNAP benefits, but she sees real potential for expanding to other programs.
"We had some luck," Nielsen said. "By the end of that first summer, the city wanted case workers to use our program. That gave us the wind at our backs to keep going."
It costs approximately $13 to enroll a family and, on average, the family receives $1,000 in benefits within the first six months.
Creating something new has always been of interest to Nielsen, but it was at Davidson where she learned about her strengths and the areas where she needed more work.
"There is only so much you can learn by reading or getting advice; there's nothing like trying something and feeling it for yourself," she said. "During college, a friend and I tried to make a website that would benefit student organizations on campus. The main problem was that neither of us knew how to code. That really set me on the path I'm on now. Even though our project didn't work out, there's a lot to be said for giving it a shot, especially in college when you have the security to do it."
Nielsen's involvement with the Chidsey Leadership Program, as well as relationships with a few key professors, helped give her the confidence that she could learn new things and take on new challenges.
"I was always introverted, so I never saw myself as a leader," she said. "The Chidsey program helped me see that anybody can be a leader. It's not just one type of personality. It's really about mobilizing people to effect positive change – and any personality can do that."
This article was edited slightly from the original version appearing on the Davidson College website.