In a partnership between Sullivan Foundation partner school Duke University, Durham County and the city of Durham, N.C., Duke contributed $1 million toward grants that helped 175 small businesses owned by women and minorities recover from financial losses in the pandemic.
Funds issued through the Durham Small Business Recovery Fund helped shore up Durham's economy during a year in which the city's small businesses saw 15% declines in revenues. Highlights of the program can be found in this report.
Related: Grace Smith, Christopher Kelsey receive Sullivan Awards from Duke University
The recovery fund was designed to reach small businesses with less than 25 employees, including independently owned operations, sole proprietors and independent contractors.
According to the report, small minority- and women-owned local businesses did not fare well in securing federal funding from the U.S. Small Business Administration through the Payroll Protection Program. The immediate effects of the pandemic were also disproportionately felt by businesses owned by people of color. Black-owned businesses experienced a 41% decrease in activity, and Latino/a/x business owners experienced a 32% decrease, compared to a 17% decrease for white-owned businesses.
Steve Schewel, Durham's mayor, said the program "has been a critical part of our community's COVID-19 response."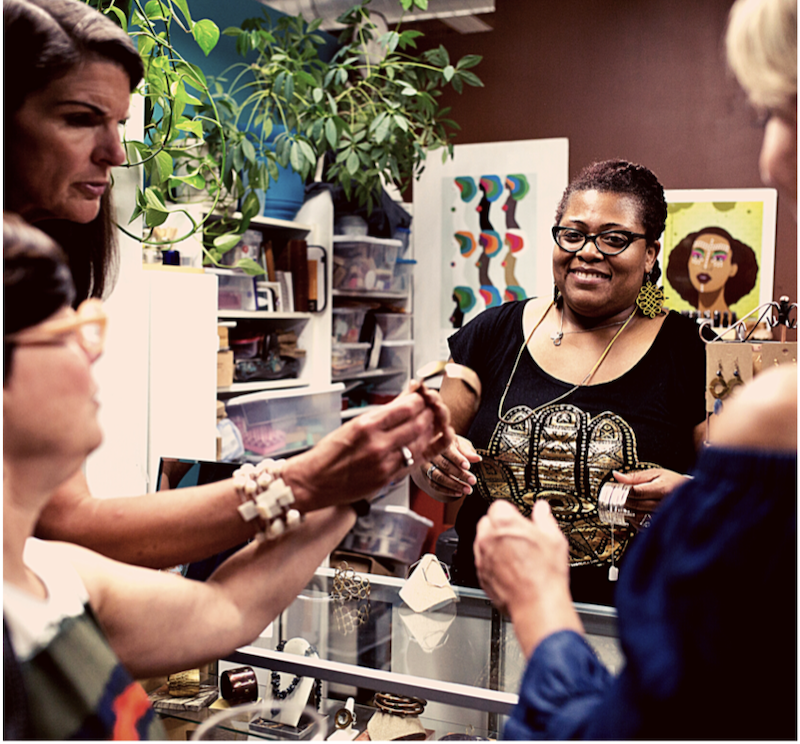 According to the report, 85 percent of Durham businesses reported revenue loss in the first month of the pandemic crisis last year. By Fall 2020, total consumer spending had dropped about 15 percent in Durham County, and low-wage employment was down by 20 percent. As of December 2020, total small business revenue had decreased by 37.5 percent compared to January 2020, while the number of small businesses in operation decreased by 30 percent.
The Durham Small Business Recovery Fund began accepting applications on June 18, 2020. Businesses with annual revenue of $500,000 and below were eligible for grants up to $10,000. Businesses with revenue between $500,000 and $5 million received loans in the range of $5,000 to $35,000 at an interest rate of 3 percent, with repayment terms up to 10 years."
Related: Duke University researcher tracks down cute mouse-like creature in Horn of Africa
"The inclusion of $1 million from Duke University's Office of Durham and Community Affairs allowed the program to include both short and longer-term financing for businesses in the form of both grants and loans," the report notes.
Industries that have benefited from the program include Arts, Entertainment and Recreation, Accommodations and Foodservice, Professional Services and Retail Trade. Minority-owned and women-owned firms represented more than half of all approved recipients of the funds.
A total of $672,000 in loans were awarded at an average loan size of $20,743. The average business recipient had been in operation for 12.8 years.
Grant funds ran out in January 2021, but loans are still available. Adjustments will likely be made to expand the eligible pool of applicants and make the program more available and marketable to small business owners in Durham.