Water covers roughly 71 percent of the earth's surface, yet there's not nearly enough of it for millions of people in developing countries. In their never-ending search for  water, women and children around the world walk an average of six kilometers or 3.7 miles every day—and the precious little water they can find is often contaminated.
The irony is not lost on Elizabeth De Wetter, a past attendee of the Sullivan Foundation's Ignite Retreat and a sophomore majoring in psychology at Sullivan Foundation partner school Sewanee: The University of the South. That's why she and her team at Strong Women Strong World (SWSW) next gen are working to raise funds for two wells in Zambia while also promoting the upcoming World Vision Global 6K for Water, to be held remotely around the planet on May 16.
Related: "Pledge My Check" campaign asks financially stable Americans to donate their stimulus checks to help people in need
SWSW next gen is a pilot initiative launched in conjunction with World Vision and Brake the Cycle. De Wetter's project is an offshoot of the World Vision Global 6K—it will raise money for World Vision while providing participants a chance to pay whatever they can afford to enter instead of the standard $50 registration fee. "We realize that many people are struggling financially right now and may not be able to donate that amount," De Wetter said. "SWSW next gen is offering a sliding scale registration fee for our 6K so everyone who wants to participate can—any amount or nothing at all is OK."
Anyone who signs up to participate in the race through SWSW next gen's online registration form can also make a donation towards building the wells in Zambia, helping to ensure clean water for two communities in that country. To learn more or to sign up to participate, click here.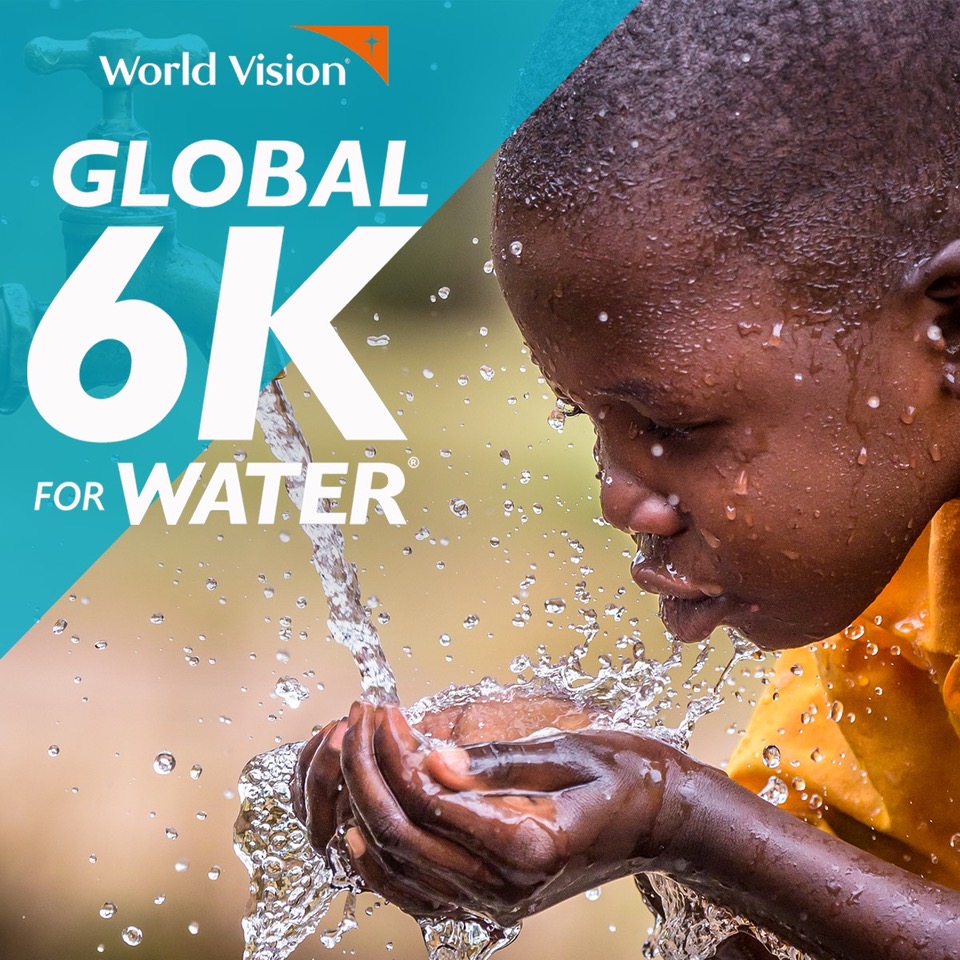 Of course, the coronavirus pandemic has changed the dynamics of fundraising events like the World Vision Global 6K. "Instead of the typical format of a race, where we would start and finish at the same points, we are encouraging individuals and their families to participate from their own treadmill, neighborhood streets or trails, while respecting social distancing," De Wetter said.
De Wetter has long been passionate about clean water accessibility and discovered she could make a difference by joining SWSW next gen. "When I heard the statistic that, each day, women and girls around the world will walk the distance of the moon and back to gather clean water, I was shaken," she recalled. "I was blessed enough to be welcomed by multiple members of the organization who immediately helped me get involved and later encouraged me to contribute with my own projects, which is where the idea for doing our own 6K came from."
Related: Two Wofford College social entrepreneurs plant a SEED. for global change
De Wetter knows the scarcity of clean water doesn't just mean people sometimes go thirsty. "Something as simple as a lack of clean water erases almost any and all opportunities for education, in addition to contributing to poor health, hygiene and sanitation, which in turn leads to disease and death," De Wetter notes. "Each day 1,000 children under the age of five will die from diarrhea caused by contaminated water. These deaths are totally preventable!"
Additionally, since women and girls are typically responsible for collecting water, it's a gender equity issue as well. "This often keeps them out of school, which means that instead of learning and preparing for a job or starting their own business, they are at an increased risk of assault, child marriage, childbirth mortality and continued poverty," De Wetter said.
Something as simple as digging a functional well can transform a community in a country like Zambia. "We can provide clean water to an entire village of around 300 people by building a well that costs $15,000," De Wetter said. "This will allow girls to attend school rather than spending all day gathering water for their families. It will provide women and girls with a means to care for their menstrual hygiene instead of having to put their lives on hold each month. It will free families to focus on their education, businesses and livelihoods rather than spending hours collecting water that will only make them sick."
De Wetter adds that a donation of $50 can provide clean water to one person for their entire lifetime.
Related: Elon Musk's brother wants to build a "super farm" to address food insecurity
De Wetter's interest in changemaking led her to the Sullivan Foundation's Fall 2019 Ignite Retreat, which she described as "an amazing experience in so many ways."
"The mentors who spoke and led groups over the weekend were so inspiring, encouraging, and passionate that you couldn't help but get excited about making a difference," she recalled. "It was an experience that shifted not only the way I think about problem solving but also my belief in humanity. Being surrounded by so many other young people who also want to make a difference and are actually doing so gave me so much hope!"
De Wetter has found her tribe of fellow changemakers with World Vision and SWSW next gen and wants to continue to enlighten others about clean water and its impact on basic human rights. "I am disturbed by so many of the injustices in the world and passionate about making whatever impact I can during my lifetime," she said. "This is an area where I can actually make a very tangible impact in a relatively short period of time and truly change people's lives just by getting the word out, raising awareness and money, and educating people on the importance of clean water. What a miraculous way to use some of my numerous blessings to help others!"