Article written by Brandi Jordan.
You may be wondering, "Why is a personal annual review important?" Maybe you have never done one before and the concept seems a little odd.
Well, a personal annual review is a powerful tool that every entrepreneur, leader, or anyone really should do. It helps you to reflect on your past year, learn from your mistakes, and set goals for the future. By taking the time to do a personal annual review, you will be setting yourself up for success in the coming year. If we don't think critically about the experiences we've had and the lessons we learned as a result of them, then we really didn't learn from them and may repeat the same mistakes in the future.
Okay, so what is an annual review?
In its base form, an annual review tries to answer 3 questions.
What went well?
What didn't go so well?
What did you learn?
There are many different strategies, and based on who you are and the year you have had, this process can take anywhere from 1 hour to several days. This year, I used this Notion template and it personally took me 3 days to fully process through. I highly recommend this process, but if you are looking for a more compact method, then the method below may be for you.
1. Examine what went well.
Write down 5–10 specific successes or events you'd like to celebrate from the past year. These can be related to anything you want: personal growth, career progression, travel, family, learning, health, side projects, or hobbies.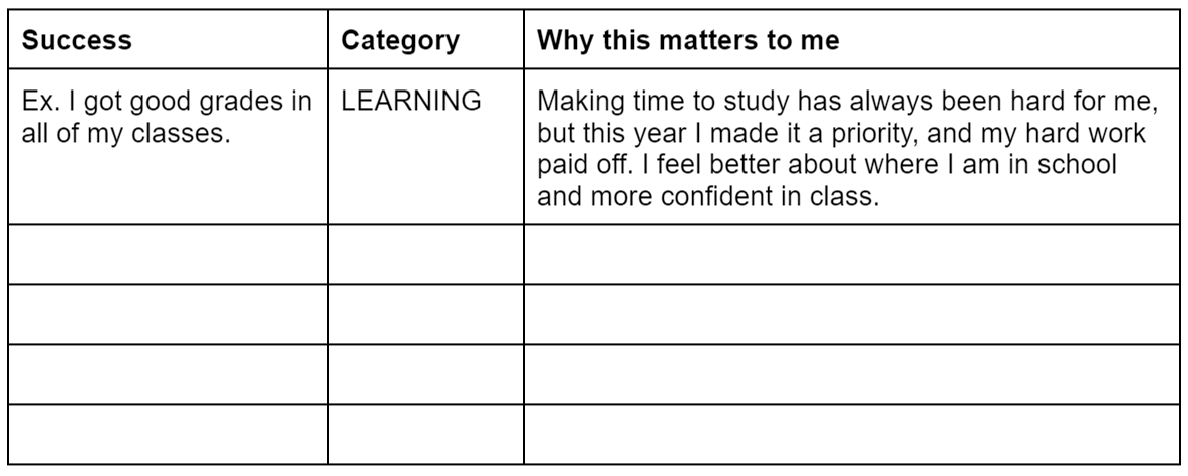 2. Examine what didn't go so well.
Now, it's time to think about what didn't go so well. These could be growing pains, stumbles, or even just unfortunate trade-offs from shifting priorities.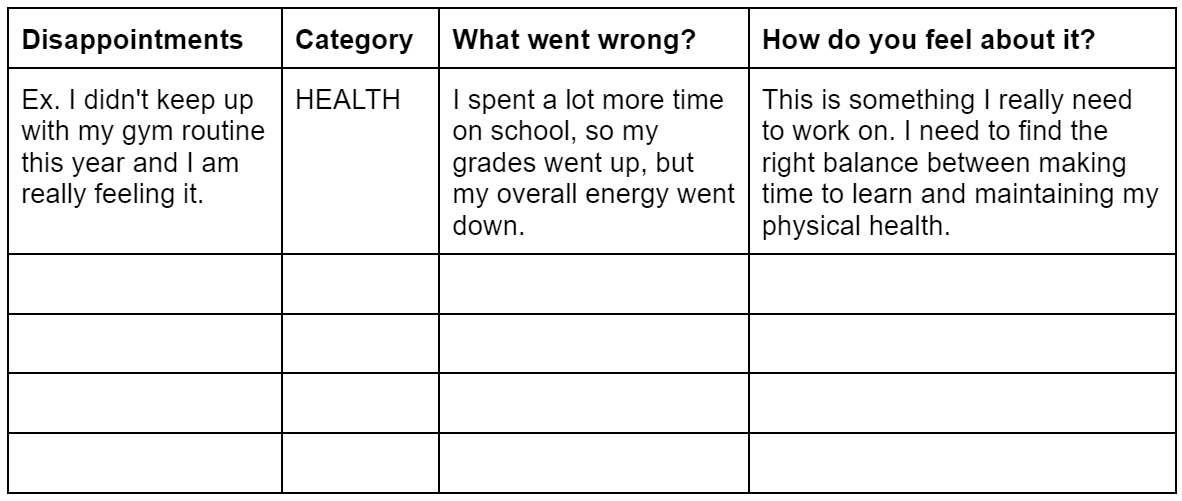 3. Put it all together. What did you learn?
Looking through the above sections, you'll probably see some common threads you can pull on. Try to write at least 5 lessons you've learned over the past year, each with a short description, context, and how you want to apply it moving forward.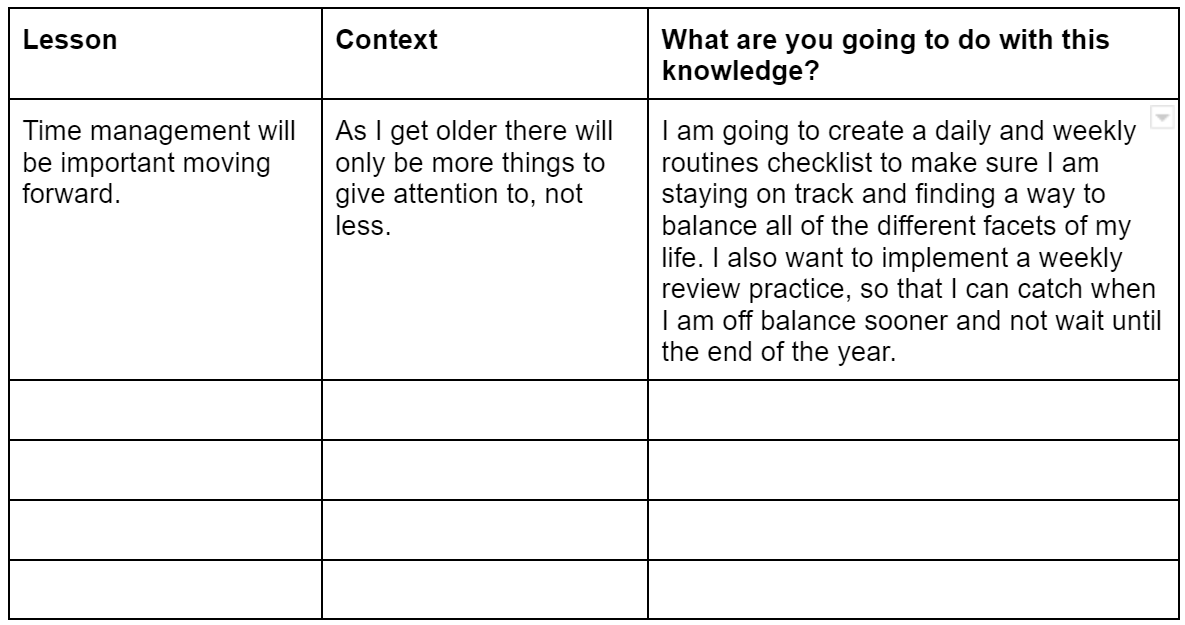 4. Now that you have reflected on the past and learned the lessons it had to offer, it is time to look toward the future. 
Vision or future casting will look different for everyone, but make sure that the process works for you and is something that is both realistic and incorporates the lessons you learned from the previous year. Next week we will explore SMART goals, so make sure to join us here on the blog again next Friday. If you want to go ahead and get started, then try choosing a theme for the year and 3 overarching goals you will like to have achieved by the end of next year. Once you have those main goals, you can being to break them down into manageable tasks and action items. Having done this for years, I have also found it helpful to create a visual representation that you can easily refer to regularly. Historically I made vision boards out of cut-up magazines and poster boards, but these days I make a digital vision board that I can set as the background on my computer and phone screen. Visually seeing the life I am pushing towards on a daily basis has been very helpful in keeping me motivated and I'm sure it would do the same for you!
5. Now it's time to get quiet and get to work. 
Click here to get a free copy of a Notion template that will walk you step by step through a seamless and thorough annual review, created by Matthais Frank. I personally used this template this year and can attest to what a powerful guide it is. If you don't have a Notion account yet, no worries, sign up for a personal (free forever) account here. I promise you, Notion will change your life and you will wonder how you ever functioned before you found it.
If you have a long-standing personal annual review practice, please join us in the comments and let us know what you have found works and doesn't work for you!