In this Summer 2020 blog post originally published on the CEPA Foundation's website, Sarah Wallace, at the time a student at West Virginia University, reflected on her experience as a study-abroad student in Strasbourg, France. It is reprinted with permission from the CEPA Foundation, a partner in the Sullivan Foundation's upcoming Study Abroad France program taking place June 24-July 23 in Strasbourg.
Story and photos by Sarah Wallace
When I imagined studying abroad in France, there was always one thought that was prominent in the back of my mind: Paris. Living on the eastern side of France in Strasbourg, Paris was only a short train ride away, though les grèves made booking the train quite difficult. However, I vowed that no one or nothing could keep me from Paris, and finally, I got to live my dream.
Many natives warned me that Paris might not live up to my expectations, and they were partly right, as I did not manage to do everything in Paris that I had planned (especially in just one day trip). But overall, this experience was exciting, scary and everything I wanted it to be.
Firstly, we had a very typical and uneventful train ride. As I mentioned, it was very short (compared to the rest of Europe) and only took about two hours to arrive to our destination. My friend attending a different university in France missed her train to meet with us and had to book a later train. Tip #1: The train waits for no one. However, this gave us time to relax in a very atmospheric coffee shop near the train station, and the coffee was only €2.50. Paris was already great.
Related: Study abroad in France next summer for under $4,000 through the Sullivan Foundation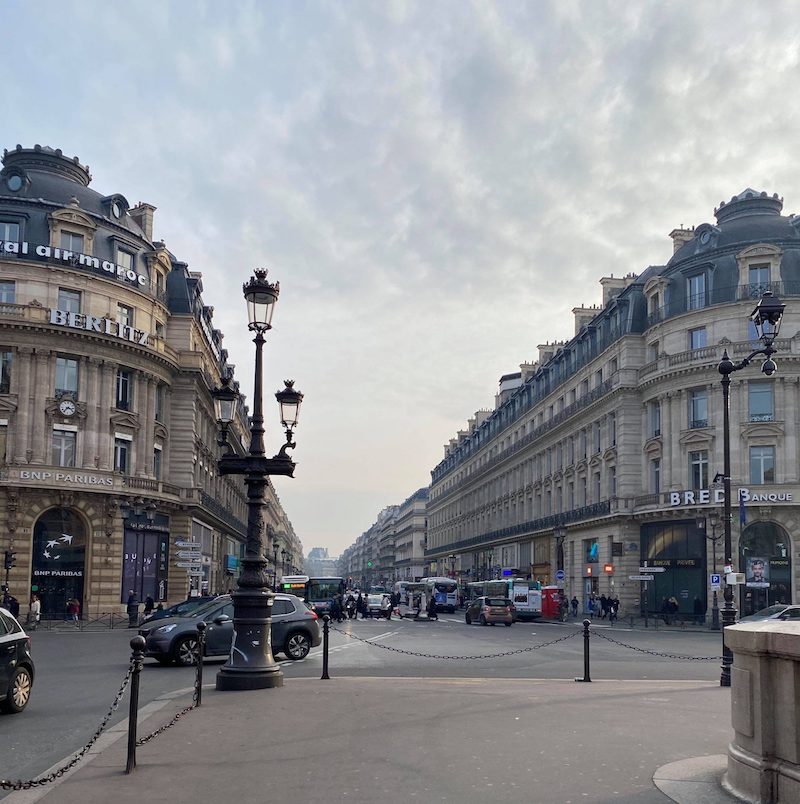 When my friend arrived, we still had the entire day ahead of us to explore this beautiful city. My dream trip to Paris had to include a visit to the Louvre. However, upon arriving, we found that the Louvre had to be closed for the day because of the protests. Tip #2: Check up on your ideal destinations BEFORE you get there.
Therefore, we decided to visit my second ideal Paris location: the Eiffel Tower. However, we first had to embark on the true Paris experience, and, by this, I mean we took the metro. I had heard many horror stories about the Paris metro, although it was not at all the picture painted by the Parisians from my home university. The metro was easy enough to find, and though I was confused at first by the ticket process, I found that messing with machines is the best way to figure them out. I definitely recommend buying the Day Trip ticket pass, as we were able to travel all through Paris for only €12.
Not only was I surprised that the metro was even open (due to les grèves), it was not as crowded as I had expected. The only scary part that I experienced was that, after looking away for mere seconds, I looked down to find every zipper in my purse had been completely unzipped by pickpockets. Thankfully, I had anticipated this and hid my valuables inside the lining of my purse, so all that they found were cough drops and old receipts. Tip #3: Secure your valuables.
As we were walking toward the Eiffel Tower, we spoke amongst each other in English, in a typical loud and annoying American way.
Related: Study Abroad France: A life-changing adventure in Strasbourg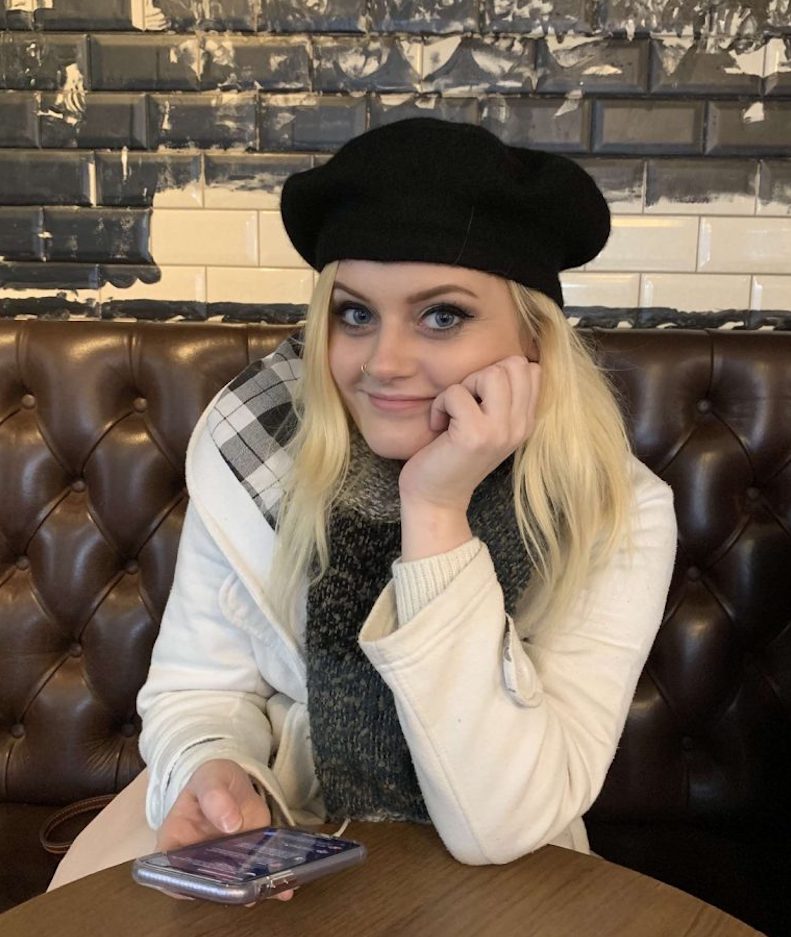 Tip #4: Blend in as much as possible. We realized that we were very obviously standing out as American tourists and quite possibly putting a target on ourselves after being catcalled by Parisian men and the pickpocket incident on the metro. We spoke French for the remainder of the day and were completely left alone. However, it probably did not help our mission of blending in that I was wearing an extremely cliché beret. Tip #4.5: French people don't really wear berets that much (not that I care).
Finally, we reached the Eiffel Tower. I was so taken aback by the impressiveness and sheer incredibility of the modern wonder. I had to just sit down on a bench and stare up at it for over 30 minutes, just taking in the moment. I could not believe I was there.
We walked around the monument to the opposite side to take pictures. Tip #5: The Champ de Mars side of the Eiffel Tower is the best place to take pictures. Not only is it beautiful, but it is at the perfect angle and away from the intense crowd of tourists on the side of the Seine.
Related: Sullivan Foundation to launch leadership and entrepreneurship coursework program in 2022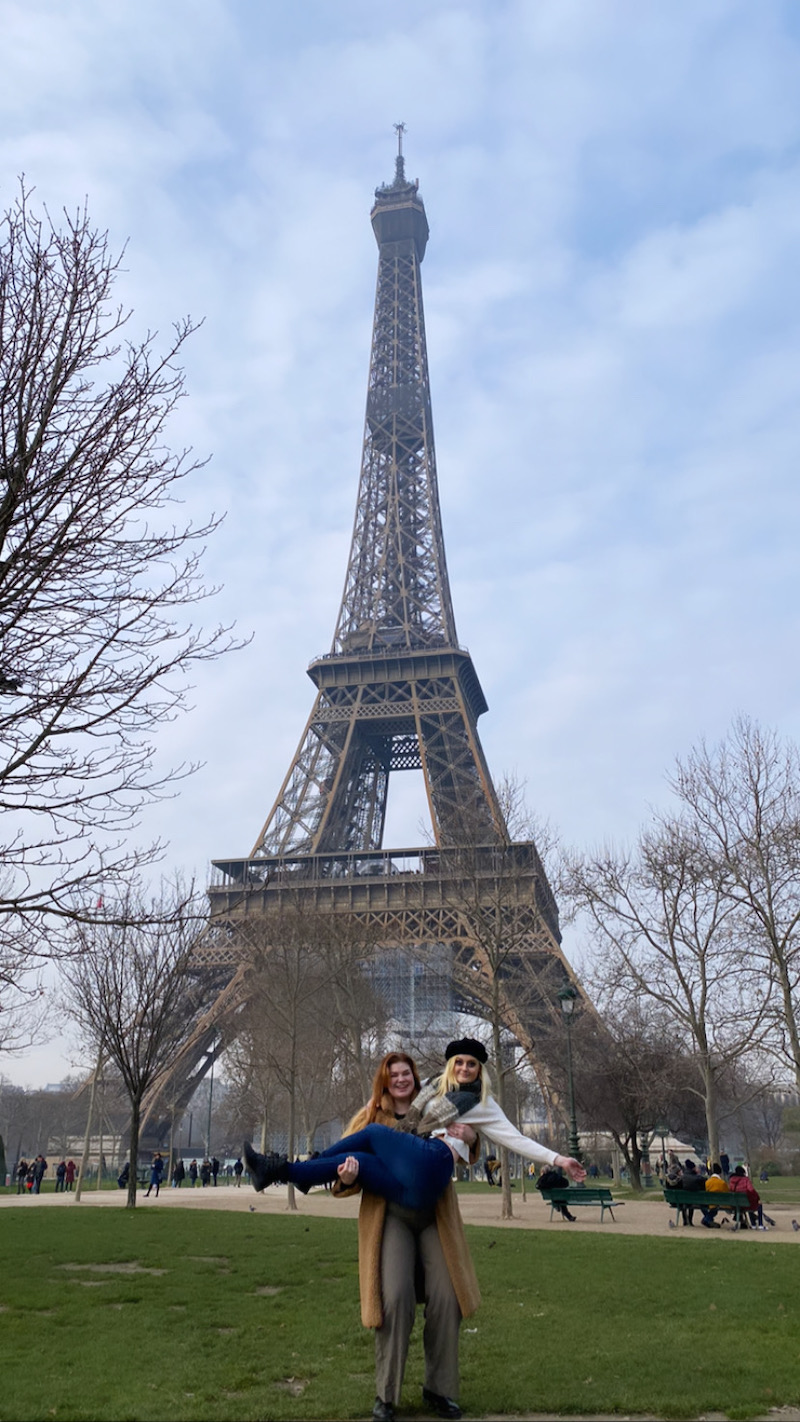 After I was finally peeled away from gazing up at this incredible tower, we began looking for a restaurant. However, we soon realized that all the restaurants close to the Eiffel Tower were tourist traps and were incredibly expensive. So, with a quick hop on the metro, we found that the further we got from the tower, the less expensive the restaurants were. Tip #6: Stray from the Eiffel Tower to find cheaper restaurants. We found ourselves at this hole-in-a-wall restaurant in a back alley in Paris called Bistrot Victoires. I ordered the duck confit with a glass of Bordeaux and had the best meal of my entire life for only €14.
Finally, we finished our trip to Paris by walking around to enjoy the nightlife and ending the night at a small bar. We almost missed our train because we tried to Uber back, but we made it there with four minutes to spare. Tip #7: Paris traffic is intense. Just take the metro.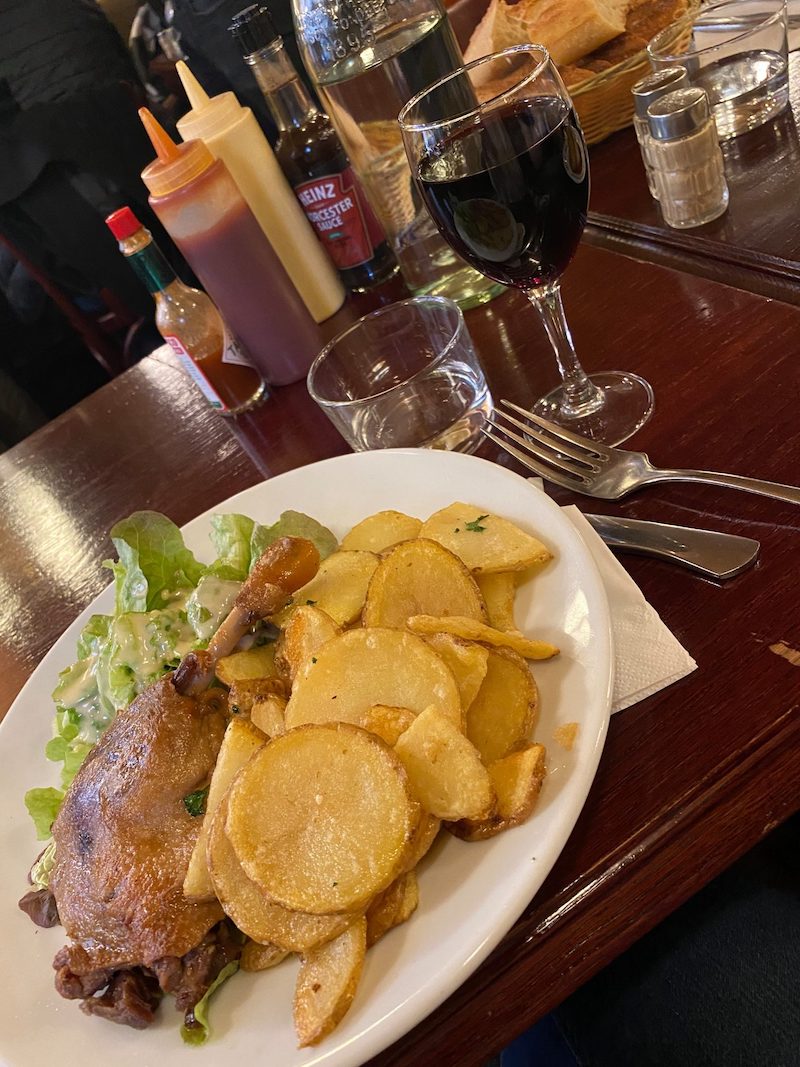 Although this Paris experience was not the one I dreamed of, I actually prefer the one I had. Instead of rushing around to every museum, landmark and tourist trap, I had a much more relaxed experience and really got to see the city as it is. There might have been a few minor scary experiences, but everything worked out in the end, and I learned from each mishap I encountered. Paris might not have been the Paris I was expecting, but the joy it gave me was exactly what I expected, and its beauty exceeded my expectations.
A native West Virginian, Sarah Wallace earned her bachelors degree in international studies, political science and French from West Virginia University. She attended the University of Strasbourg as an exchange student studying political science. After graduating, Sarah planned to volunteer in the Peace Corps in the Youth and Development sector and dreams of one day becoming president of the United States (or the world).