Members of Generation Z say they will pay more for sustainable products, and Gap Inc. has heard them loud and clear. To appeal to teenage girls, the fashion brand has introduced a new line of denim clothing made with sustainable materials.
The new Gap Teen line includes jeans, shorts, skirts, jackets, hoodies and T-shirts. The company says all of the products are made using processes that save water and reduce waste.
Some of the pieces are made from organically grown cotton and Lenzing EcoVero, a fiber derived from renewable wood and pulp sources. Others are made in a factory under Gap's Personal Advancement & Career Enhancement (PACE) program, which helps women in the apparel industry develop new skills that can lead to management positions as well as personal growth.
A study by First Insight found that the oldest members of Generation Z—those born roughly between 1995 and 2015—"are making more shopping decisions based on sustainable retail practices" than preceding generations, such as Gen X and Millennials.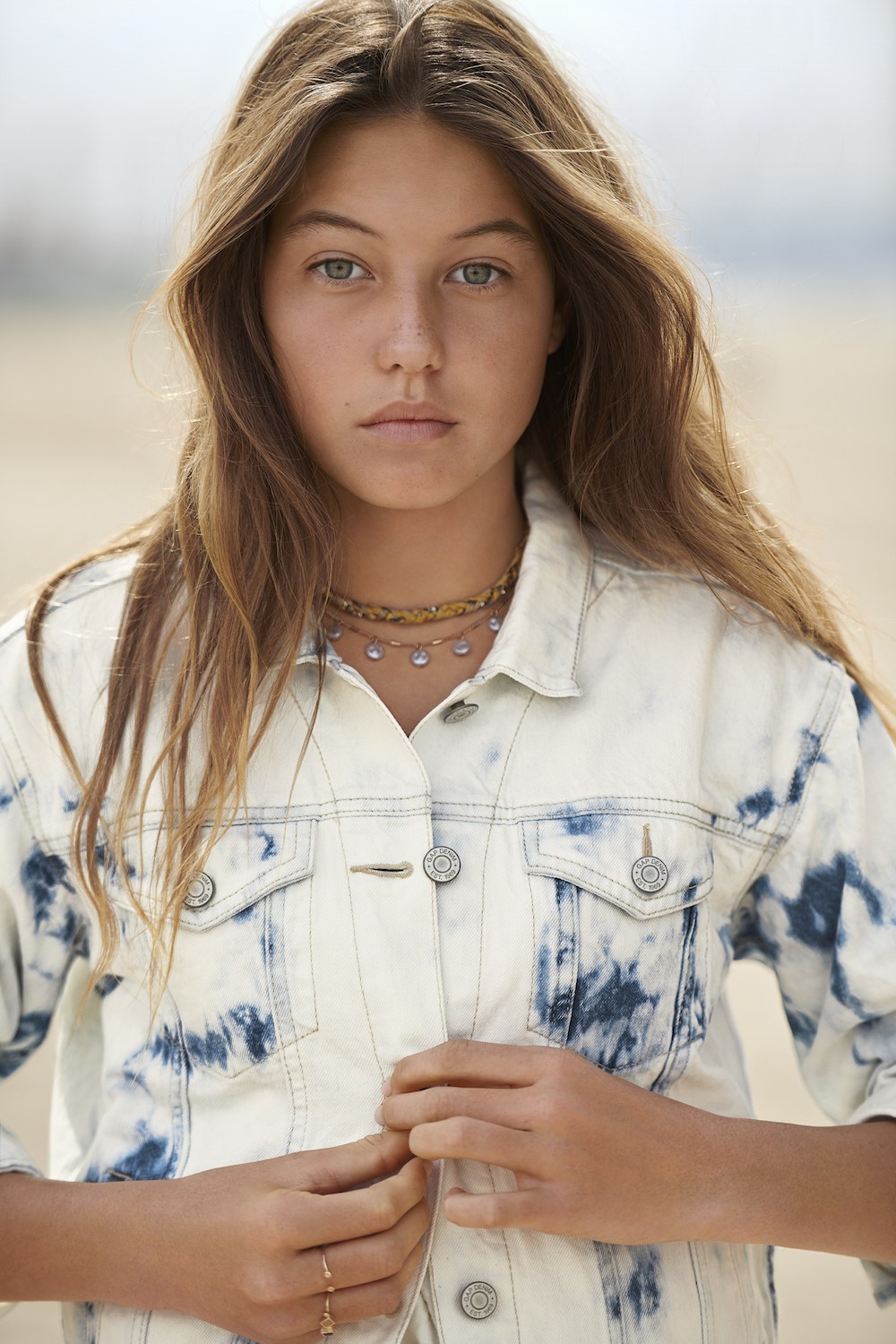 The First Insight study, released in January 2020, was titled "The State of Consumer Spending: Gen Z Shoppers Demand Sustainable Retail." It found that 62 percent of Gen Z survey participants prefer to buy from sustainable brands. Moreover, 73 percent of Gen Z members are willing to pay more for sustainable products, as compared to 68 percent of Millennials, 55 percent of Generation X and 42 percent of Baby Boomers.
"While Baby Boomers seem to be the holdouts when it comes to expecting more sustainable practices within retail overall, the research shows that with every generation, sustainability is becoming further embedded in purchase decisions," said First Insight CEO Greg Petro. "It's incredibly important that retailers and brands continue to follow the voices of their customers. With Generation Z on track to become the largest generation of consumers this year, retailers and brands must start supercharging sustainability practices now if they are to keep pace with expectations around sustainability for these next-generation consumers, whether it is through consignment, upcycling or even gifting around major holidays."
But why denim? According to Sourcing Journal, teenagers prefer retailers with a denim component, such as American Eagle and Hollister, ranked this spring's No. 2 and No. 4 top clothing brands for teens.
The Gap Teen collection comes in teen sizes 8-16 and prices ranging from $16.95 to $64.95.