By Kathryne Davis, Brenau University
The Women's College of Brenau University's GOLD Program last month initiated a pen-pal project to help bring back happy memories for residents of a local home for senior adults.
The GOLDen Grams pen-pal project workshop resulted in more than 150 postcards designed and written by students. Debra Dobkins, dean of The Women's College, said the cards would be delivered to The Phoenix at Lake Lanier, a senior living center in Gainesville, Ga., where they will be used as therapeutic aids for residents in the memory care unit. For example, Dobkins said, Phoenix will throw parties focused on the cards to help seniors recall their days of writing vacation and holiday cards.
The Women's College intends to expand the pen pal program as other senior facilities are eager to partner.
Related: How Brenau University helps unseen and forgotten populations survive the pandemic
"The therapeutic uses our partners at Phoenix have imagined for our first batch of postcards is inspiring and humbling," Dobkins said. "I'd thought we might be sending cheery notes that could be pinned on a bulletin board, but instead they have envisioned many ways in which the cards can be used. It is really exciting that we can bring this sunshine into [residents'] lives and serve practical purposes to help improve their functionality."
Annabelle Lee, a junior finance major in The Women's College, said she had a lot of fun making the postcards. "I was so impressed with the easy set-up, fun options and clear COVID-19 procedures," she said. "I felt very safe while making them."
I'm not a very crafty person, but sitting at a round table with some of my friends and enjoying the time seeing other people on campus made it a blast," Lee added. "I loved drawing and writing letters. It was very relaxing before finals week."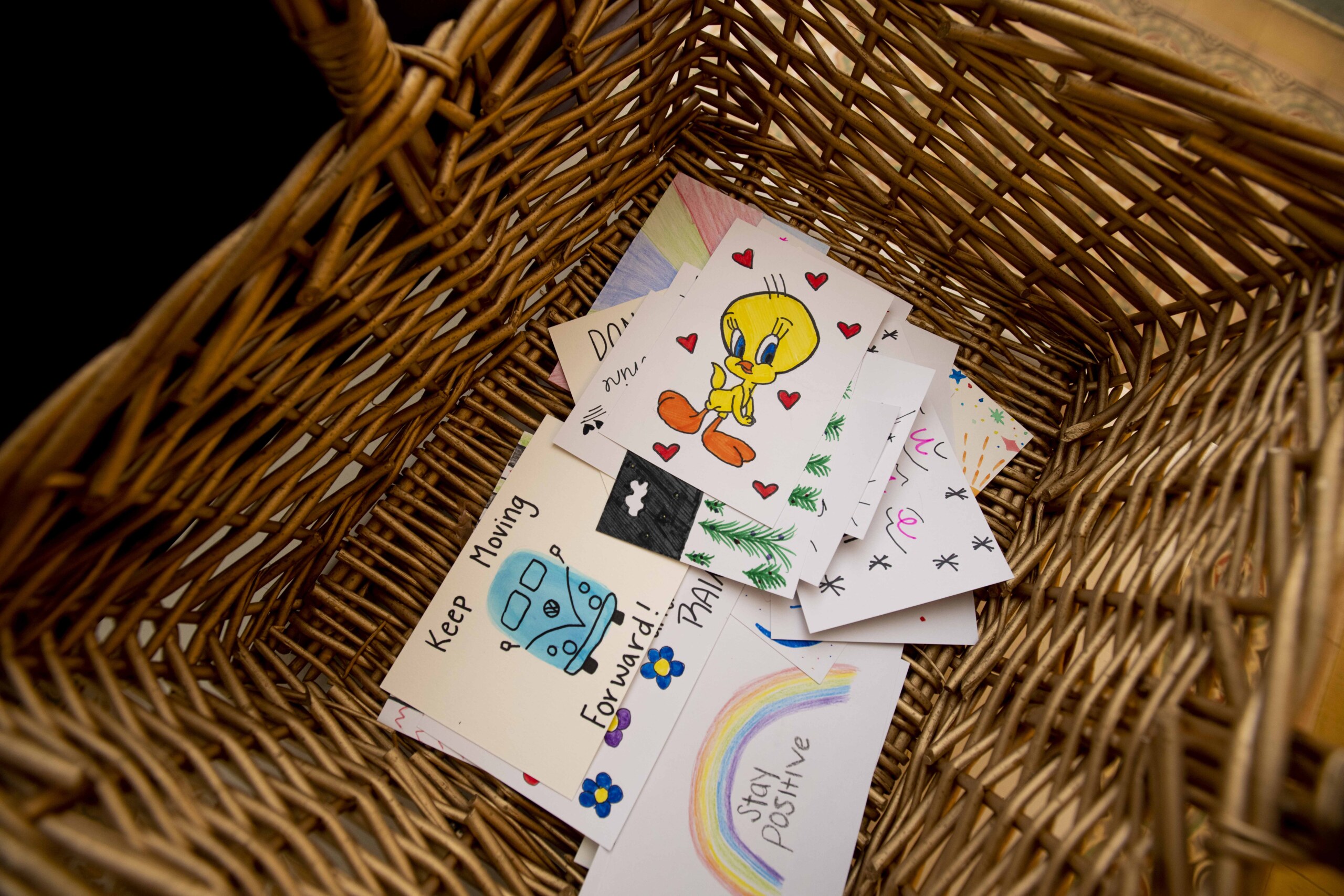 This article has been edited and condensed from the original version appearing on the Brenau University website.