Hannah Roebuck, a recipient of the 2022 Algernon Sydney Sullivan Award at Clemson University, recognizes the irony of her double major—religious studies and political science. Those subjects, she noted, are "the two things one ought not talk about, certainly not together." But for her, religion and politics can go hand in hand in a meaningful and socially constructive way.
Roebuck was one of three service-minded leaders to be honored with the Sullivan Award at Clemson this May. Her fellow student and changemaker, Ronnie Clevenstine, also received the student award, while Kathy Cauthen captured the non-student award.
Related: Ronnie Clevenstine, Sullivan Award Recipient from Clemson, Uses Her Research to Combat Food Insecurity
Roebuck earned the Sullivan Award in part because of her unstinting commitment to helping refugees and immigrants who have come to the U.S. seeking a better life. But she has been a leader on the academic side at Clemson as well.
She's a National Scholar, Dixon Global Policy Scholar and member of Phi Beta Kappa, America's most prestigious academic honor society. She has received the Dean's Award for Outstanding Achievement; the top student award in the College of Behavioral, Social and Health Sciences; and awards given to the Outstanding Student in Political Science and the Outstanding Student in Religious Studies.
In 2020, Roebuck interned with a nonprofit called Refuge Coffee Co., which offers job training, mentoring and personal development for resettled refugees and other immigrants in the Atlanta area. According to the nonprofit's 2021 report, 70% of its full-time staff—including barista trainees and support staff—are refugees or immigrants, and 74% of them are women.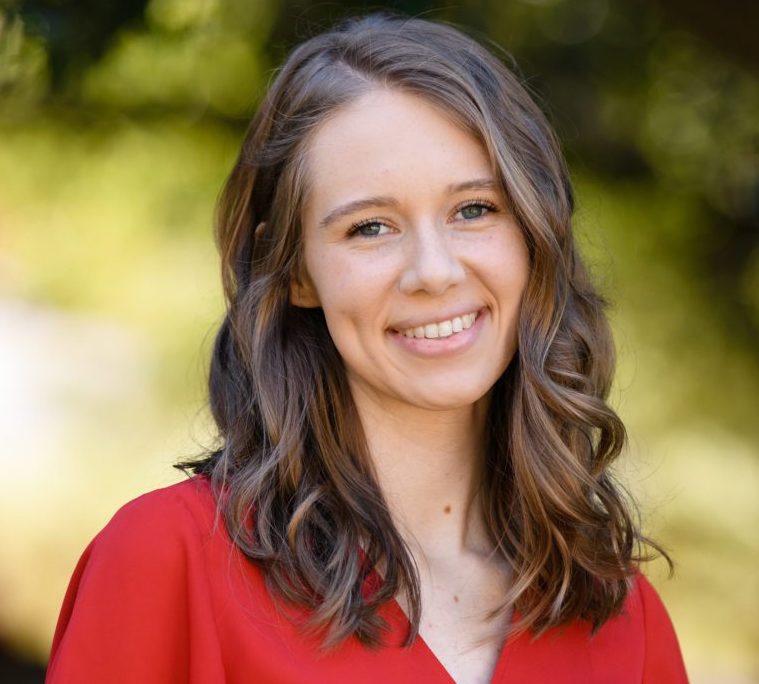 "Refuge believes in the resilience of our refugee neighbors, and they see incredible strength in their baristas and trainees," Roebuck said in an August 2020 article about her work for the nonprofit. "The goal at Refuge Coffee Co. is to join in the task of empowering refugees, migrants and immigrants to use their many gifts to create welcome and refuge."
Roebuck helped plan and organize the organization's main annual fundraiser, Shop Refuge. She also served Refuge Coffee trainees by establishing community and business connections in Atlanta, creating a resource guide with local social services and programs, and assisting with job training and GED tutoring.
Besides gaining experience in planning a large-scale community event—in the middle of a pandemic, no less—Roebuck said she also "learned how to come alongside resettled people and families in a life-giving and honoring way … I have learned to sit in the tension of pain and hope alongside my neighbors. Most importantly, I have learned the power of 'Welcome.'"
Related: Elizabeth Bonker, non-speaking student with autism, delivers powerful valedictory speech at Rollins College
For Roebuck, "welcome" is more than just a friendly word, as she explained in an April 2022 interview after receiving the Phi Kappa Phi Certificate of Merit and the Dre Martin Service Award. "'Welcome' is the driving force of my work, service and personhood. I believe deeply that people are of immeasurable value not because of what they have to offer or what they produce but simply because of who they are. People deserve space to exist and evolve in their fullness—to be seen, to be heard, and to be honored—and I have committed myself to that mission in a variety of ways at Clemson and beyond."
In addition to her work with Refuge Coffee Co., Roebuck completed a second service internship with New American Pathways, which provides services to support new Americans on their individual pathways from arrival through citizenship. In a similar vein, she also completed a Creative Inquiry Project entitled, "Stories of Refuge, Detention, and Hospitality."
Roebuck's list of service-based involvement on campus was extensive: founder and director of the Clemson History Committee; founder and leader of the Youth Scholars Program; editor of "The Pendulum" magazine; member of the Council of Diversity Affairs; chair and member of the Honors Student Advisory Board and more.
"In every space and context, I try to ask, 'Who is being left out? Whose voice, perspective or story is excluded here?'" she said. "How can resources be leveraged or systems be restructured to serve people here and now?"
Roebuck plans to pursue her master's degree in teaching as a Durham Teaching Fellow at Duke University, another Sullivan Foundation partner school. Then she wants to teach social studies in the Durham Public Schools and eventually look for an administrative position or one that can influence policy-making.
"It is my hope that the organizations, structures and communities I touch become more just and welcoming places," she said. "I will always seek to demonstrate our responsibility and belonging to one another—my fate and thriving is tied up in yours."