Susan Aktemel was a social entrepreneur in Scotland before most Scots even knew the word. Now she's considered a national leader in the social-enterprise sector, thanks especially to her second venture, Homes For Good, which helps people in need find affordable high-quality housing.
Based in Glasgow, Homes For Good, a joint venture with London-based social-impact investors Impact Ventures UK, was Scotland's first mission-driven letting agent. Letting is a term similar in meaning to leasing—it relates to renting properties to tenants for a limited duration.
Related: Want to get first-hand experience with Scotland's social-enterprise sector? Join the Sullivan Foundation's Study Abroad in Scotland trip to Edinburgh this summer.

Homes For Good works with people and families with limited housing choices, including those who are experiencing or are on the verge of homelessness. The company manages a portfolio of around 500 homes and works with 130 landlords and 800 tenants in the Glasgow area and western Scotland. It uses a holistic approach to supporting its tenants, helping them with benefits claims, financial management, cooking meals, education and getting mental health support.
In addition to attracting more than €12 million from investors since its inception, Homes For Good won the Excellence in the Private Rented Sector award at the CIH Scotland Excellence Awards in 2019. "Over half of our staff have personal experience of poor conditions in privately rented homes, while our support model was produced with tenants with direct experience of insecure and low-quality rental housing," Aktemel said at the time.
The social venture also received €2.4 million in funding from Scotland's National Lottery Community Fund (NLCF) last September.
Aktemel entered the social-venture field in 1994 with Impact Arts, a community arts management agency. The business uses the arts and creativity to bring about social change, working with children, young people and the elderly. Prior to founding Impact Arts, she taught adult literacy in poor sections of Glasgow. "I ended up working with people who couldn't read and write their own names and addresses in one of the most deprived parts of the city," she said in an interview with the Impact Boom podcast. "That made me take the decision that I was going to focus my professional time on helping people change their lives."
Related: Scottish government commits millions to funding social enterprises in 2020
In an August 2018 interview with the International Network of Street Papers (INSP), Aktemel said she launched Homes For Good after working with letting agencies during her 10-plus years as a private landlord and seeing firsthand the problems faced by vulnerable renters. She decided to start her own letting agency and use her experience as a social entrepreneur "to run it totally differently."
"It all stemmed from dissatisfaction with letting agents, both from my position as a landlord and from my tenants," she told INSP. "We started up on a shoestring, and there was a gradual build-up, so in that sense it started similarly to many social enterprises. What made the logistical beginning of the business different was [that] my track record was more experienced than most start-ups, and so we had more momentum. I saw a need, a gap in the letting agent business model—this massive social need—so I looked to fill it."
She said she designed the business model "from an aggrieved standpoint: letting agents would always deliver rent late, there was a lack of communication, always issues with repairs, and unpleasant surprises."
Aktemel's approach is focused on improving communications among all parties involved in a letting agreement. "We try to build relationships," she told INSP. "We look for tenants that we're not setting up to fail, and we're giving people homes and relating to them as people rather than customers or clients or someone simply to get money from. We are all just human beings."
Related: Sullivan Foundation announces Study Abroad in Scotland program for 2020
"We work across the whole letting market—not just with marginalized people—as this is what keeps the business model viable," she added. "But, importantly, no matter what type of home you end up with, no matter the location, no matter the price or rent, everyone is treated the same."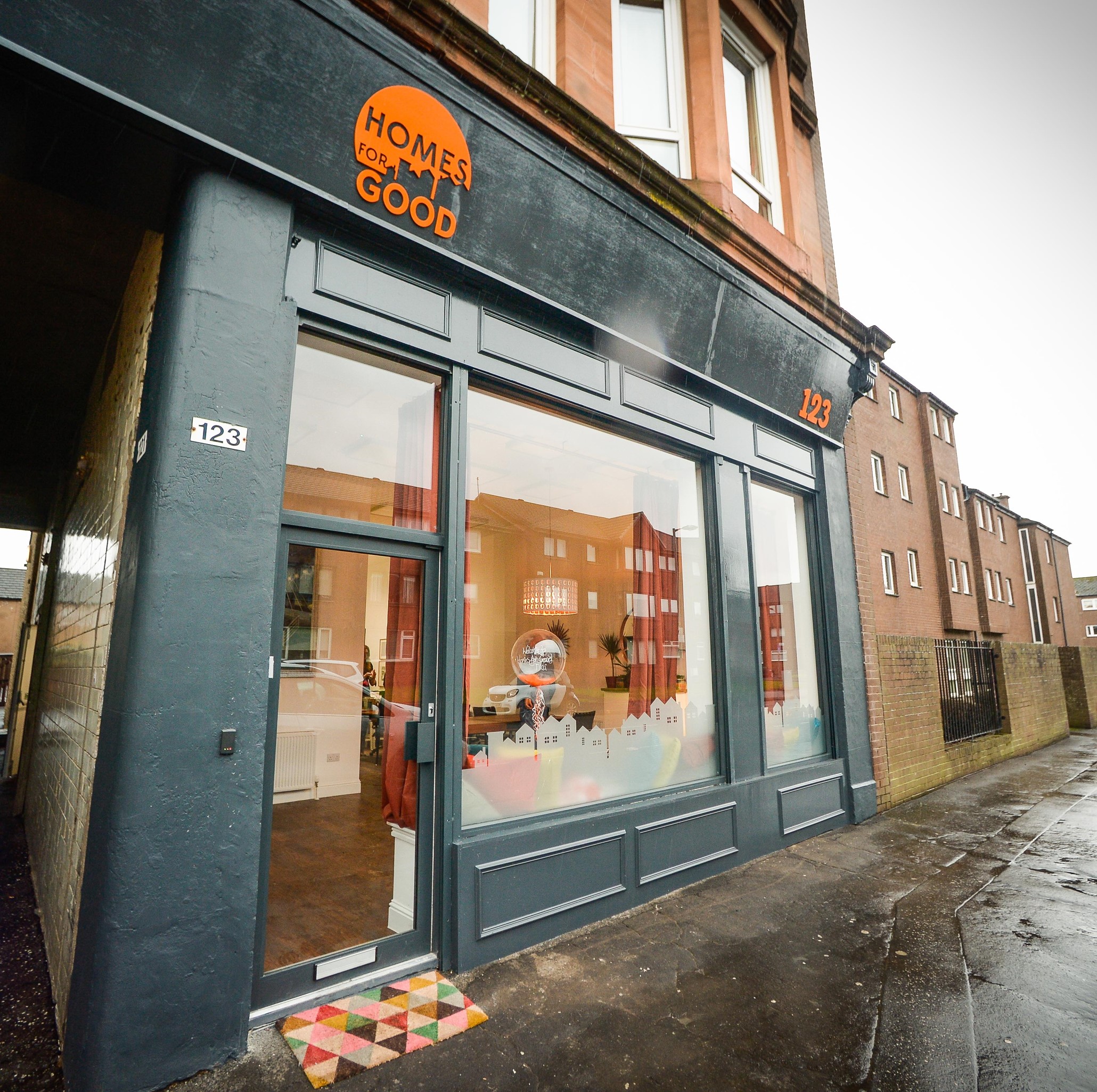 In the Impact Boom podcast, Aktemel said social enterprise has blossomed in Scotland in part because it's such a small country. "What that means is that you can get access to who you need to access very quickly," she explained. "The networks are good. Because we've got devolved government, we have access to politicians."
Scotland's government "gets social enterprise," she added. Even with shifts in political winds, "the commitment to social enterprise has strengthened, so when government gets behind something and then puts the resources in place and talks about it, that's when things can start to happen. So over the last 10 [or] 12 years, there has been this brilliant ecosystem for social enterprise that has been created in Scotland, where, if you have an idea and you need 2,000 pounds, there's an organization that can help you—right through to if you need to raise a seven-figure investment, there's an organization that can help you. And lots of different organizations in between."