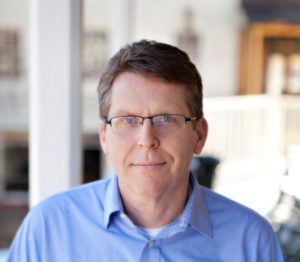 Greetings to all our Sullivan Foundation family and welcome to another issue of Engage. This issue, our sixth, marks three years since we started this venture, and while we're proud of all we've managed to showcase thus far, we're primarily focused on how to improve moving forward. We have plans to produce more original content, focus on schools we haven't yet seen in these pages, and expand the scope of our media outreach with web-based content to supplement the stories we tell here.
The help of the entire Sullivan community is necessary if we wish to meet these goals, so continue to send us story ideas from every corner of our network. We want to feature you and your school to let the world know about all the great things you're doing.
As I look through the pages of this new issue, I'm struck by just how wide the reach of our Foundation is. We're promoting environmental sustainability as well as education in underserved communities. We're fighting hunger here at home and illiteracy overseas. As the stories in this magazine will tell you—our people are making a difference. I believe the diversity of our membership drives the diversity of our impact, and I couldn't be prouder of all the students, alumni, and schools we've chosen to showcase this time around. They are all different, and all worth applauding.
Thanks again for your continued support and for taking our mission out into the world in the unique way that only you can.
Stephan L. McDavid
President