Katherine Pebworth, a sport and exercise science professor at Sullivan Foundation partner school Lincoln Memorial University (LMU), has made over 300 COVID-19 masks since June as part of a service project for the Daughters of the American Revolution (DAR)—Service to America Committee.
"The DAR Service to America Committee started in March, so I was later to the sewing party, or I would have [made] more masks," Pebworth said. "I thought, I haven't sewn in many years, I will give it a try."
Pebworth watched YouTube videos to perfect her mask-sewing technique and then set to work with fun prints like license plates and candy corn.
"I enjoy doing this as it now relaxes me. I like seeing the finished product," Pebworth said. "It is one thing in this crazy time of 2020 that I have control over. If we are going to have to keep wearing these for a while, I did not want to keep using the disposable masks, so why not make them? I also like to use a variety of different fabrics. I, of course, keep one of each kind that I make for myself to wear."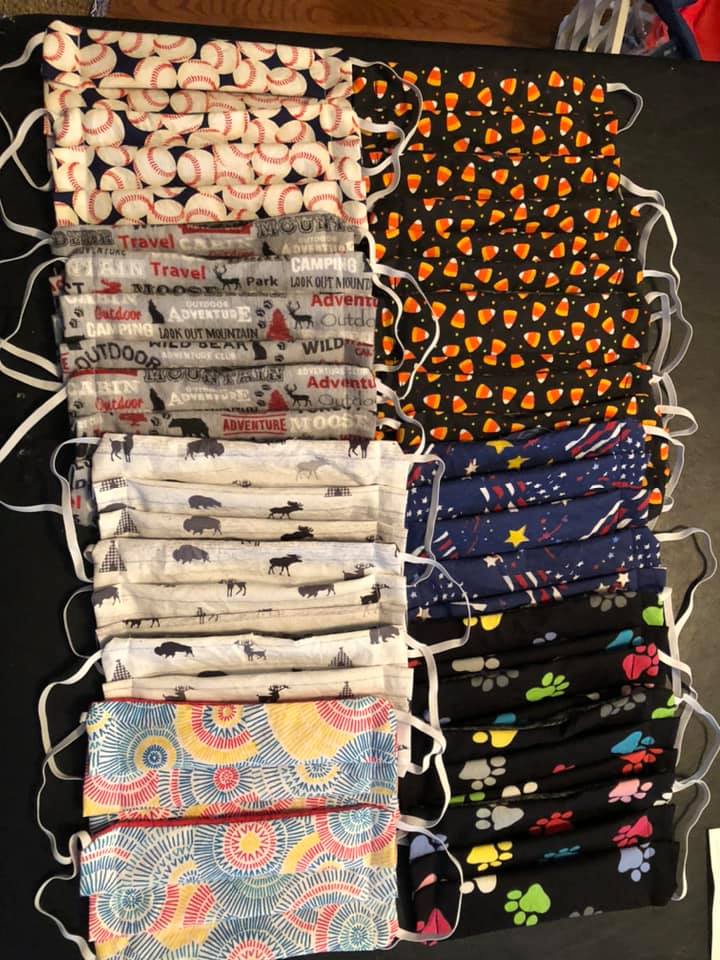 Pebworth became a member of DAR in 1996 when her mother signed her up. It was a few years later before she really started to take an active role. "Being involved, to me, helps me to honor my ancestors who fought hard to come to this country back in the 1600s," she said. "It is a way that I can keep them alive. I like doing different service projects because it is a way to give back to the community."
As of September 1, the organization has sewn and given away a total of 612,191 masks. Pebworth has given her masks to students and colleagues at LMU and mailed them to friends and family in other states. She even made a set of about 50 canoe print masks last month for all of the Lincoln Ambassadors and the staff of LMU Welcome Weekend to match the "Camp LMU" theme.
Since its founding in 1890, DAR members have worked to promote historic preservation, patriotism and educational ideals in communities across the nation and in overseas chapters. The Service to America initiative encourages members to become involved in community service to discover the rewards of volunteerism, to demonstrate the positive volunteer opportunities associated with DAR members to others, and to help make their local communities a better, friendlier place.
This article has been edited slightly from the original version appearing on the Lincoln Memorial University website.