By Rick Hynum
Sullivan Foundation alumnus Matt Dunbar started feeling the "entrepreneurial itch" while working as a chemical engineer in the early 2000s. But scratching that itch required a radical shift in his mindset—from linear, step-by-step causal thinking to effectual reasoning, a more fluid approach that embraces the unknown and the unknowable. Both styles have their place in the business world, but effectual thinking—which is inherently creative and improvisational—is crucial to building a business from scratch. After all, there's no way to predict what challenges might be waiting around the corner in a startup venture.
Luckily for entrepreneurs and startups in South Carolina and surrounding states, Dunbar kept scratching until he found the sweet spot. A Clemson University graduate and recipient of the Algernon Sydney Sullivan Award, Dunbar now serves as managing director of VentureSouth, one of the country's leading angel investment groups. Along with VentureSouth co-founders Charlie Banks and Paul Clark, he has helped guide dozens of entrepreneurs to success while jumpstarting the region's economy with funding for new businesses—many of them tech-based—that have created hundreds of high-paying jobs.

From Carolina to California
Raised in Rock Hill, South Carolina, Dunbar graduated Summa Cum Laude in 1999 from Clemson, where he served as student body president and received the Sullivan Award. "I have to admit that I didn't know much about the award or the Sullivans before I became a recipient at Clemson," he said. "But once I had a chance to learn about the history and legacy of the award and its namesake, I was extremely honored and humbled to share the award with such a long line of great servant leaders. Even now I am still challenged and inspired to try to live up to the principles and values it represents."
After graduation, Dunbar worked for Eastman Chemical Company in Kingsport, Tenn. for several years. Ultimately, he said, "I decided I didn't want to be an engineer for the rest of my career," he told podcaster John Livesay. "I was more intrigued with some of the business challenges I encountered within the company and decided it was a good time in my life—in my late 20s—to have an adventure."
So he packed up and moved across the country to earn his MBA and Masters in Education from Stanford University in 2005. There, he was exposed to new ideas and opportunities in business. "It opened my eyes to a new world," he said. "I also didn't know anything about investment banking and consulting. I was really impressed with my classmates that came out of those backgrounds in terms of their skills sets—their ability to analyze data, to synthesize business solutions and communicate them really clearly. I decided I wanted to learn some of those skills."
After leaving Stanford, he landed at the Boston Consulting Group in Atlanta. "I was able to improve some of those skills that I was so intrigued by, but mostly in working with Fortune 500 companies," he recalled in the podcast interview. "But I still had an itch … to be more involved in entrepreneurial and younger, high-growth businesses rather than large established businesses."
A Fast Learner
He got his chance after a serendipitous meeting with some fellow South Carolinians who wanted to start an angel investment group to boost the state's struggling economy. Dunbar came on board to help launch the Upstate Carolina Angel Network (UCAN) as its founding managing director in 2008. UCAN has since evolved into one of the country's largest angel investment groups, now called VentureSouth.
At the time, Dunbar didn't know much about angel investment groups, which consist of accredited private investors who join together to identify, evaluate and fund startup companies and provide guidance to the entrepreneurs on growing their businesses. "As an engineer, you're trained to think in a logical, linear way, which lends itself well to working in a large organization with fairly well-understood trajectories," he said. "But it turns out the engineering way of thinking in logical, linear steps isn't necessarily the best way to think about startups because nothing is linear, nothing is known, and everything is ambiguous. It was somewhat of a challenging transition for me. But I was intrigued by it and wanted to think in a more effectual way, where you're faced with uncertainty and ambiguity and you try to create order from chaos."
Dunbar proved to be a fast learner. Since its inception, VentureSouth, which includes more than a dozen connected angel groups across the Carolinas, has invested nearly $50 million in more than 75 companies, with a focus on startups in the Southeast.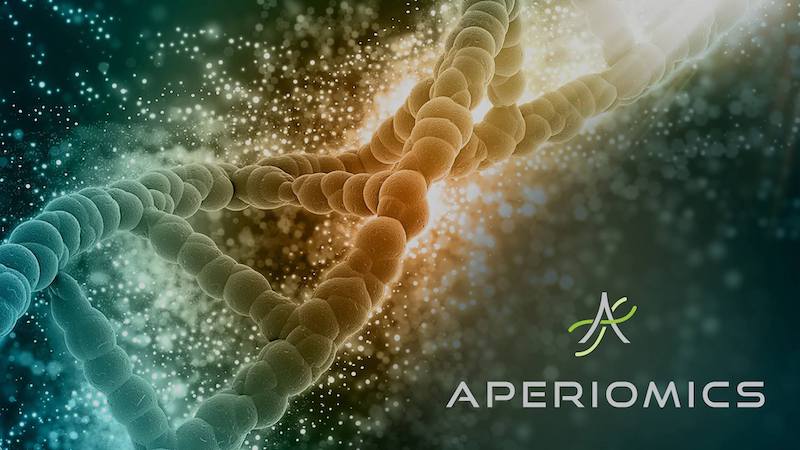 Companies in its portfolio include Altis Biosystems in Chapel Hill, N.C., which specializes in next-generation stem cell technologies designed to make drug discovery faster, cheaper and safer while reducing the need for animal testing; ActivEd, the Greenville, S.C. developer of a technology platform for movement-based learning—such as Walkabouts—to get kids out of their desks and onto their feet as they're learning language arts and mathematics; Proterra, a leading innovator in heavy-duty electric transportation; and Spiffy, an on-demand car company that started in the North Carolina Research Triangle Park.
The VentureSouth Sullivan Angel Group
Dunbar sees VentureSouth and angel investment groups as an engine for creating economic growth—and positive social impact—in regions where venture capital has long been scarce. And, as a Sullivan alumnus, he and his team recently launched an affiliate angel investment group, called VentureSouth Sullivan, to continue that mission while benefiting the Sullivan Foundation.
With the formation of VentureSouth Sullivan, faculty, staff and alumni of the foundation's 70 partner schools can become members of one of the top 10 angel groups in the country and invest in startup businesses that will drive the region's economy. Upon joining, 25 percent of members' annual dues will be donated to the Sullivan Foundation. All of those proceeds will be used to financially support students, faculty and staff who participate in the foundation's events, programming and education initiatives focused on making positive change in their communities.
Members of VentureSouth Sullivan can also donate a percentage of any profits derived from their investments to the Sullivan partner school of their choice.
"I was fortunate and humbled to be presented the Sullivan Award upon graduating from Clemson, and, through chance, recently reconnected with the foundation," Dunbar said. "Creating this affiliate group specifically for Sullivan alumni and donating a portion of the annual fees is one way of supporting the Sullivan network of schools and encouraging students to choose a path of service to their communities."
Joining VentureSouth Sullivan's angel group allows Sullivan alumni to use their investment dollars to make a positive difference in a region of the country that's underserved in terms of venture capital. VentureSouth's motto, after all, is "Make Money. Have Fun. Do Good."
"For VentureSouth members, 'doing good' comes from multiple levels of impact created by our investing activity," Dunbar said. "We know that all net job growth in the economy comes from young companies that grow fast—and which don't usually have access to other forms of capital—so our investments really help fuel the growth of good jobs and opportunities and wealth creation in our communities."
"Additionally, many of our portfolio companies are working to solve serious problems in arenas like cancer diagnostics, infant screening, women's health, public transit and clean energy," Dunbar added. "So we are helping advance significant efforts to save lives and protect our environment. And our model allows VentureSouth members to share their experience and wisdom with the next generation of entrepreneurs and business leaders, which creates a wealth of good in the form of passing it down and paying it forward."
Want to learn more about joining the VentureSouth Sullivan angel investment group? Three online Q&A sessions are scheduled at venturesouth.vc/venturesouth-sullivan for the following dates:
4 p.m., Tuesday, Sept. 1
8:30 a.m., Wednesday, Sept. 9
11 a.m., Thursday, Sept. 17