Aspiring changemakers might meet as strangers at the upcoming Sullivan Foundation Ignite Retreat, but they'll go home as friends and, even better, as collaborators in building a better world through the power of social entrepreneurship, said Harrison Wood (pictured above with hand raised), one of the event's facilitators.
"I imagine most students carry a little tinge of anxiety as they prepare to spend the weekend in a new place with new people," said Wood, who will lead the Project Track workshops at this year's event, taking place April 5-7 in Raleigh, N.C. "That slightly uncomfortable feeling dissolves quickly once the retreat kicks off! The first night is all about CONNECTION. We intentionally create space for each student, coach and facilitator to connect with one another through games and conversation. After the first hour of the retreat, there is already a sense of community among participants."
Related: 7 things you should know about the Ignite Retreat
Creating connections and cultivating communities of entrepreneurial changemakers are Wood's passions in life. In addition to her work with the Sullivan Foundation, she serves as the Program Coordinator for the Teach For America Graduate Fellows Program, a partnership between Teach For America-Greater Delta and Delta State University that guides future social entrepreneurs in their journey to find business solutions to Mississippi's most pressing challenges.
The Ignite Retreat offers three workshop tracks for college students interested in careers in purpose-driven business: Personal, Problems and Projects. Wood's Projects Track is designed for students who have identified a problem they want to solve. Many are already working on a specific project, venture or campus initiative to address the issue, she noted.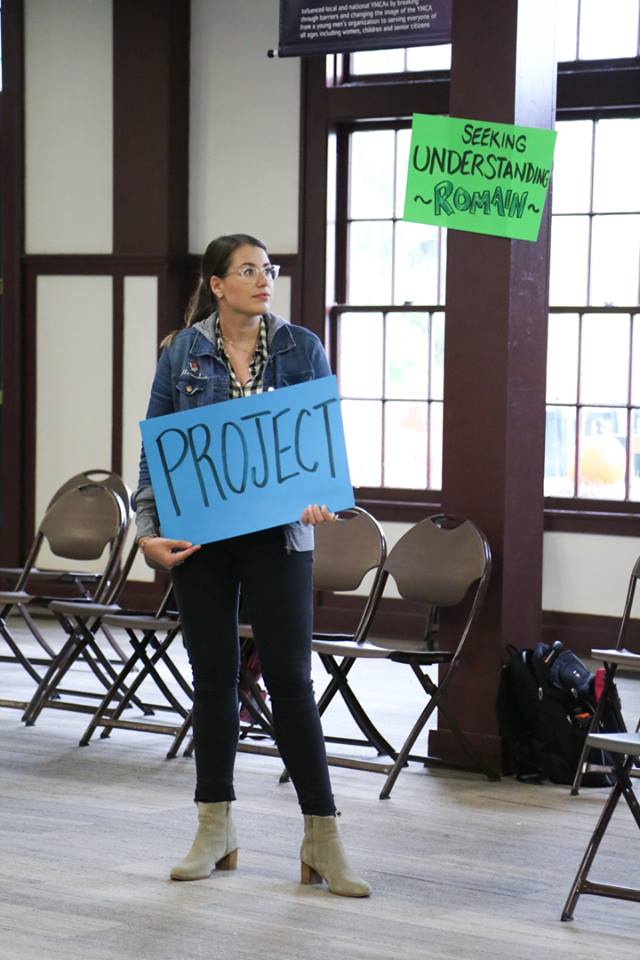 "In the first workshop, 'Lay of the Land,' we will work to identify, discuss and prioritize key elements of each student's project," Wood said. "I'm always fired up to lead this workshop because it's so engaging and eye-opening. This is the first time students are able to learn about what problems their peers are working to solve, which creates a HUGE sense of community. Not only are students engaged with their community during the session, they also leave the session with clarity on the most crucial 'next steps' in their project."
Meet another Ignite Retreat facilitator: Arshiya Kherani, founder of Sukoon Active
The track's second workshop, called "Pitch and Find the Money," focuses on "elements that will help each project thrive," Wood added. "These elements include customer discovery, customer/stakeholder conversations, prototyping, pitching, funding sources, and building support. Following the workshop, we are hopeful students will walk away with concrete information they can easily apply to their project and desired future."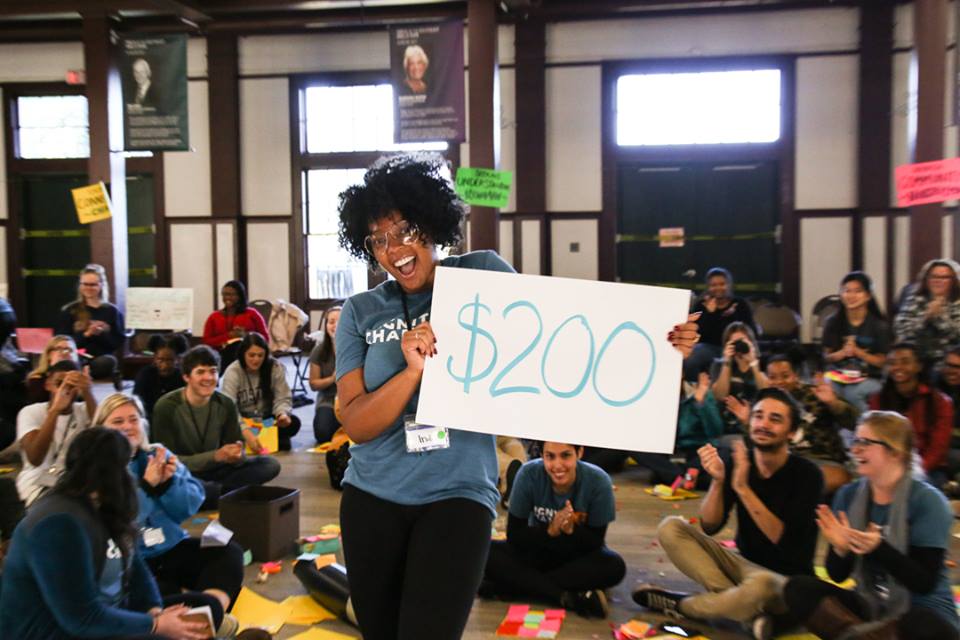 Wood said the Ignite Retreat "has the potential to be a life-changing experience" for students.  "Although there is an immediate sense of community, each person beautifully brings their unique perspective and experience into the space," she said. "This diversity of interests, passion, college majors, goals, etc. adds immensely to the value of the weekend. From conversations during meals, free time, and workshops, we learn about each other, and we ultimately walk away with a better understanding of issues in the world that we may not experience. A heightened sense of empathy and awareness is developed, and that celebration of DIVERSITY is woven throughout the entire weekend."
It's a noble calling, to be sure, but facilitating the workshops never feels like work for Wood. "The Ignite Retreat is the most highly anticipated weekend for me," she said. "Truly the most rewarding part is simply having the honor to meet and connect with students. At each retreat I am continually inspired and amazed by each student's heart for their community. Although I LOVE to lead sessions that … assist social entrepreneurs in their journey, I most treasure the moments when I am able to share conversations with students [about] where their passion lies. It's an honor, for sure."
Meet another Ignite Retreat facilitator: Jasmine Babers, a publishing prodigy at 15