Sullivan Foundation partner school Newberry College has renewed its Tuition Promise, a program that freezes tuition for incoming freshmen for their four years at Newberry. The college's board of trustees passed the measure unanimously.
"The program is something that makes sense and seems to resonate with students and parents, and it takes the issue of unpredictable tuition costs out of the equation," said Rob Best, a 1971 graduate and chair of the board of trustees. "You really have to look at not just one year of college, but four years, and when new students and families come to Newberry, they know their tuition rate is locked in for their college career."
Related: How tuition free college works at Alice Lloyd College and Berea College
The board enacted the program in 2019, freezing tuition rates for the incoming class of 2023 as well as transfer students. With positive feedback, the college decided to renew the program as a vital part of its focus on accessibility and affordability.
"Newberry has been at the forefront of affordable, high-quality college education for many years," said President Maurice Scherrens. "Our commitment to our students and their families, especially during these turbulent times, is stronger than ever, and the Tuition Promise is just one of the many ways we fulfill our mission."
While the Tuition Promise does not apply to room and board costs and fees, each student's tuition rate stays with them when they return for their second, third and fourth years at Newberry.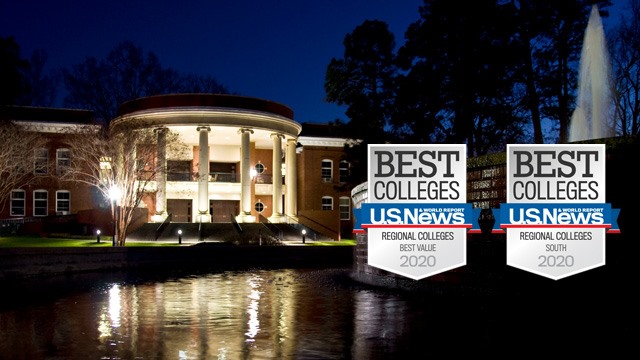 "It's a program we are committed to," said Christopher M. Harris, dean of enrollment management. "It's something that has become a key benefit of going to Newberry College, and it's an important part of the overall Newberry experience."
Newberry College has repeatedly been named one of the most affordable colleges in the southeast. The college took the No. 6 slot in U.S. News & World Report's 2020 list of Best Value Schools among regional colleges, holding its spot in the top 10 for the fourth consecutive year.