As the University of Alabama and Auburn University football programs prepare to meet in Jordan-Hare Stadium, a group of student veterans from both Sullivan Foundation partner schools will come together to trek across the state to bring awareness to veteran suicides.
Members of UA's Campus Veterans Association will march alongside Auburn's Student Veterans Association in the fourth annual Operation Iron Ruck, which will begin in Tuscaloosa Nov. 24 and end in Auburn ahead of the Iron Bowl Nov. 27.
Slade Salmon, president of UA's Campus Veterans Association, has participated in the previous three events and coordinated the last two for UA student veterans. He describes the hike as a physical and mental challenge for all participants.
During the three-day trip, each student veteran will hike approximately 50 miles and walk for 2 ½ hours before climbing into a support vehicle for about five hours of rest before their next hike.
Each participant will carry 17 pounds of donated materials to remember the 17 veterans that die by suicide each day, according to the U.S. Department of Veterans Affairs, a decrease of five veterans per day from previous years.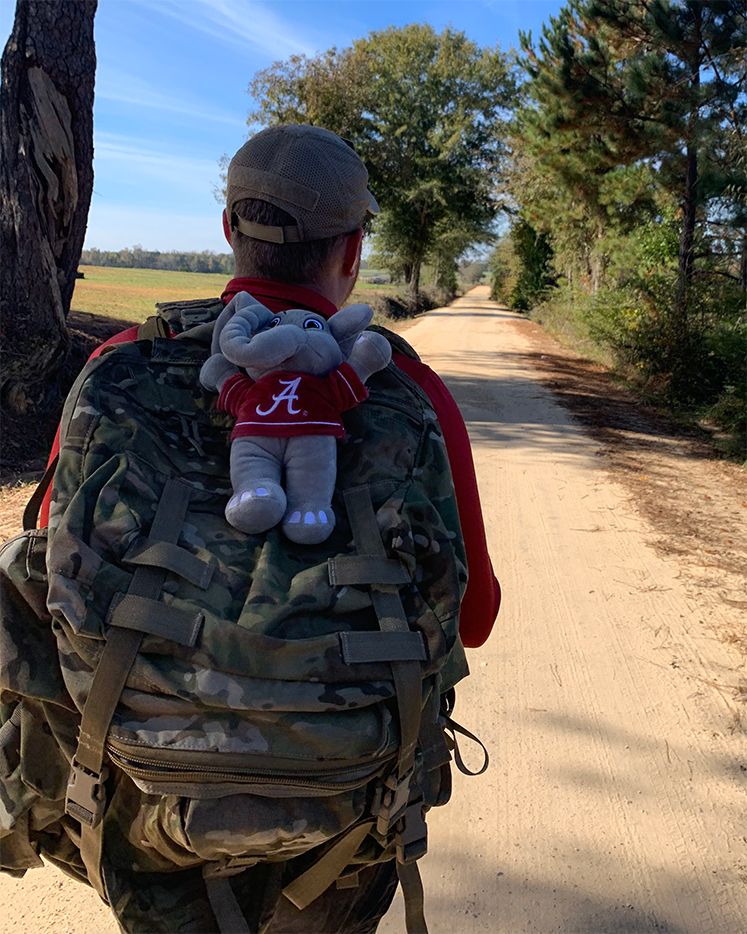 "Part of our message this year is that while we are very happy that the number has dropped by five veterans per day, there is still a lot of work to do," Salmon said.
The items carried and monetary donations raised will go to support three nonprofits that serve America's veterans: Mission 22, Three Hots and a Cot and the Tuskegee Veterans Community Living Center.
"Operation Iron Ruck is very important for me because I use it as a memorial to those veterans who are no longer with us because of suicide, and also a time to reach out to others I served with but haven't been in contact with for a while," said Salmon. "A large contributor to veteran suicide is isolation. Part of our message that we want the public to take away is to reach out to veterans and just ask how they are doing."
"That small gesture of showing care for someone could be the thing that prevents another death," Salmon added.
This article has been edited slightly from the original version appearing on the University of Alabama website.