Ronnie Clevenstine, one of two student recipients of the 2022 Algernon Sydney Sullivan Award at Clemson University, has known some hard times. And those personal experiences helped open her heart to the suffering of others, especially people facing food insecurity, and carve out a career path into the future.
Clevenstine received the Sullivan Award at Clemson in May 2022 along with fellow student Hannah Roebuck and non-student recipient Kathy Cauthen.
Related: Hannah Roebuck, Sullivan Award recipient at Clemson, builds "more just and welcoming places"
Clevenstine, who received her degree in economics, has an impressive academic record. She is a National Scholar, Truman Scholar, Dixon Global Policy Scholar and Duckenfield Scholar. For her outstanding leadership and service, she was a 2021 finalist for both the Marshall and Rhodes scholarships, making her the first Clemson student ever to be named a finalist for both exceptionally competitive programs. She has received the Clemson University Martin Luther King Jr. Award for Excellence in Service and the 2022 Matt Locke Leadership Award.
Addressing food insecurity is a challenge Clevenstine has embraced as a scholar and researcher as well as a changemaker. She was selected to participate in the Posters on the Hill research forum hosted by the Council on Undergraduate Research this past April. Her research looked at the federal Supplemental Nutrition Assistance Program (SNAP) and state restrictions placed on the program. Working with political science professor Jeff Fine, she explored how those restrictions differ from state to state and the variables that affect those restrictions, such as political partisanship, economic conditions and racial climate.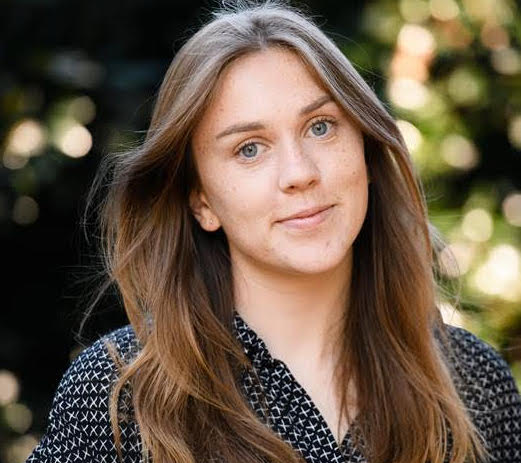 Clevenstine said the research will help inform her future work in addressing food insecurity policy and other social policy research. "This project helped me get at what research questions I want to ask about these issues," she said. "I hope to be able to use this type of research to talk to legislators about how we loosen restrictions to SNAP access for vulnerable populations."
Clevenstine also participated in Clemson's Creative Inquiry undergraduate research program, in which students work in small groups with a faculty mentor to answer challenging questions and solve real-world problems. Her projects also dealt with food insecurity. She helped create a community garden in a rural area of South Carolina, and she assisted with a College of Behavioral, Social and Health Sciences project to create a food access map for Upstate South Carolina residents experiencing food insecurity during the COVID-19 pandemic.
Related: Elizabeth Bonker, non-speaking student with autism, delivers powerful valedictory speech at Rollins College
Clevenstine had personal experience with unstable finances in high school, and that ignited her passion for food system justice. While living at a family friend's house for roughly six months, she felt the stigma that is a day-to-day reality for many economically insecure people in the United States. She said she experienced how a lack of access to food could lead others to unfairly question a person's worth—and how this stigmatization could lead to a painful, perpetuating cycle.
"The reality of food insecurity for individuals without the generational privilege afforded to me is a much more painful, extended and visible experience," Clevenstine said. "I'm committed to a career in eradicating this stigma and ensuring individuals have adequate access to food, housing and further economic opportunity."
This article has been edited and expanded from the original version appearing on the Clemson University website.