Sanah Jivani, a coach at the Sullivan Foundation's upcoming Fall 2022 Ignite Retreat, was just three years old when she began losing her hair to alopecia. At first, it fell out in little patches, which her mother hid carefully with various styling techniques. But the condition had worsened by the 7th grade. She had to wear a wig to school every day. Bullies tormented her for being different. She developed an eating disorder and began cutting herself to cope with the emotional pain.
That's all behind her now. Today, Jivani, who hails from Spring, Texas, is the founder and CEO of a nonprofit organization called the Love Your Natural Self Foundation and the community engagement manager for Generation Hope, headquartered in Washington, D.C. An accomplished public speaker and mental wellness advocate with a bachelor's degree from the University of Texas-San Antonio (UTSA) and two master's degrees from the University of Pennsylvania, she also launched the International Day of Self Love in 2012. Now in her mid-20s, Jivani has racked up more honors—including being only the second Harry S. Truman Scholar in UTSA's history—and served on more advisory boards than most people thrice her age.
And she hasn't worn a wig in years.
Click here to learn more about the Sullivan Foundation's Fall 2022 Ignite Retreat
Jivani first shared her inspiring story with attendees of the Ignite Retreat as a speaker and coach at last spring's event held in Staunton, Va. She's returning as a coach for the fall retreat and hopes the student changemakers will take an important message to heart. "I hope the students I work with know that the biggest gift that they have to offer the world is already within them," she told the Sullivan Foundation. "It just takes believing in the power of who you are. Your voice matters, and you have the ability to create amazing and meaningful change."
Taking Back Control
Understandably, Jivani's middle-school self saw things differently, as she recounted in a compelling 2018 interview with Sanctuary Magazine. A few days into spring break of her seventh-grade year, she said, "I woke up with so much hair on my pillow, I didn't want to touch my head. I was terrified of what I might see. I didn't even want to go downstairs. We immediately went shopping to get a wig, but it was this cheap kind, and it actually made me stand out more."
Some anonymous bully from her school created a burn page on Facebook "asking people to guess why I was wearing a wig. People would write things like 'she wants to be cool' or 'she wants to get attention so people will notice her.' But the very last thing I wanted was attention. They would also leave notes on my locker."
"I had to find a way to feel like I was getting control back," Jivani said. "I knew that I could do anything I wanted to my own body. I was barely eating, and this moved on to throwing up before school and during school. I also started cutting. It's hard to explain, but every other part of me was hurting, and this was a way to make me feel in control of the pain. So, I would punish myself, and, afterward, I would feel worse. It was an addiction."
Sunk in depression, she often couldn't get out of bed for school and missed almost half a year of classes. She tried to take her own life more than once. Eventually, her mother got her into a counseling center with a therapist who specialized in adolescent self-harm and eating disorders. "I began to learn that there are so many other strategies to cope, but it took a long time to recover," she told Sanctuary Magazine.
When Jivani learned that she would have to repeat the 8th grade, she decided enough was enough. She still had some friends who had stood by her at school, and she loved learning too much to let alopecia keep holding her back. "I started feeling strong and empowered again, so I began taking the wig off at certain times—like during a pool party."
Then, shortly before her first day of high school, Jivani made a bold move. She posted a video on Facebook and "just spoke from my heart." Bravely facing the camera, she pulled off the wig and declared, "This is who I am." Too scared to read the comments on her video, she went to school the next day, unsure of what to expect.
"Then, some of the students came up to me and asked if I was reading everything others were posting," Jivani said. "So, I finally looked. So many kids started sharing their own stories on my Facebook page. They were describing how they felt and what they were going through. They were so receptive. I couldn't believe there was this outpouring of emotion."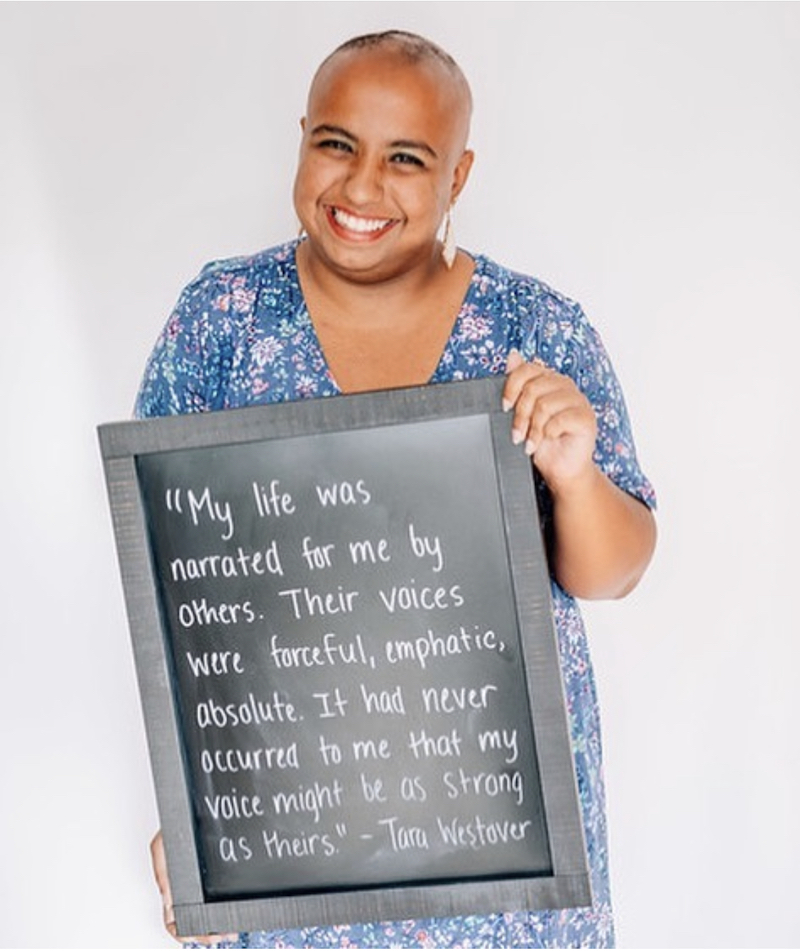 Promoting Self-Love
Jivani founded the Love Your Natural Self Foundation while she was still in high school. The foundation focuses on empowering people through events, movements and hands-on sessions. It provides educational programming and empowerment sessions to help students bolster their self-esteem and emotional well-being.
As of 2018, the organization had grown to include 100 schools in the U.S. and projects in 28 countries. "This year we were up to 165 campuses," she told the Sullivan Foundation. "I do not get to visit every campus we work with in-person, but I do my best to continue to grow this amazing movement and provide campuses with resources when they are requested."
The Love Your Natural Self Foundation spearheaded the International Day of Self Love, which is now celebrated every February 13th in schools, communities and on social media channels around the world. The first event was held at her own high school. Since then she has been featured on Good Morning America and was named "One of 12 Social Media Warriors Who Helped Restore Our Faith" by MTV in 2016.
"I hear stories from individuals almost weekly," she told the Sullivan Foundation. "It's amazing to know how much the work has expanded and how many people resonate with my story. On the International Day of Self Love, I have seen individuals celebrate in such brave and amazing ways. I've seen individuals get help for their mental illness, leave abusive relationships, open up about their identity, and truly just embrace and celebrate who they are. It's a dream come true."
"When I share my story at school assemblies, students often come up to me and tell me that my presentation saved their life," Jivani said. "I navigated several suicide attempts in middle school and high school, and I know hearing a story that represented my experience would have meant the world to me. I am so grateful that I can be that support for others."
Jivani also heard from a 7th grader who had lost her own hair to alopecia overnight. "This was completely parallel to my story," she said. "When she searched the internet for information about alopecia, she came across my story. She told me that, because she found my story, she immediately felt brave enough to go to school without a wig. That was such a full-circle moment for me. I work hard every day to be the role model I wish I had growing up."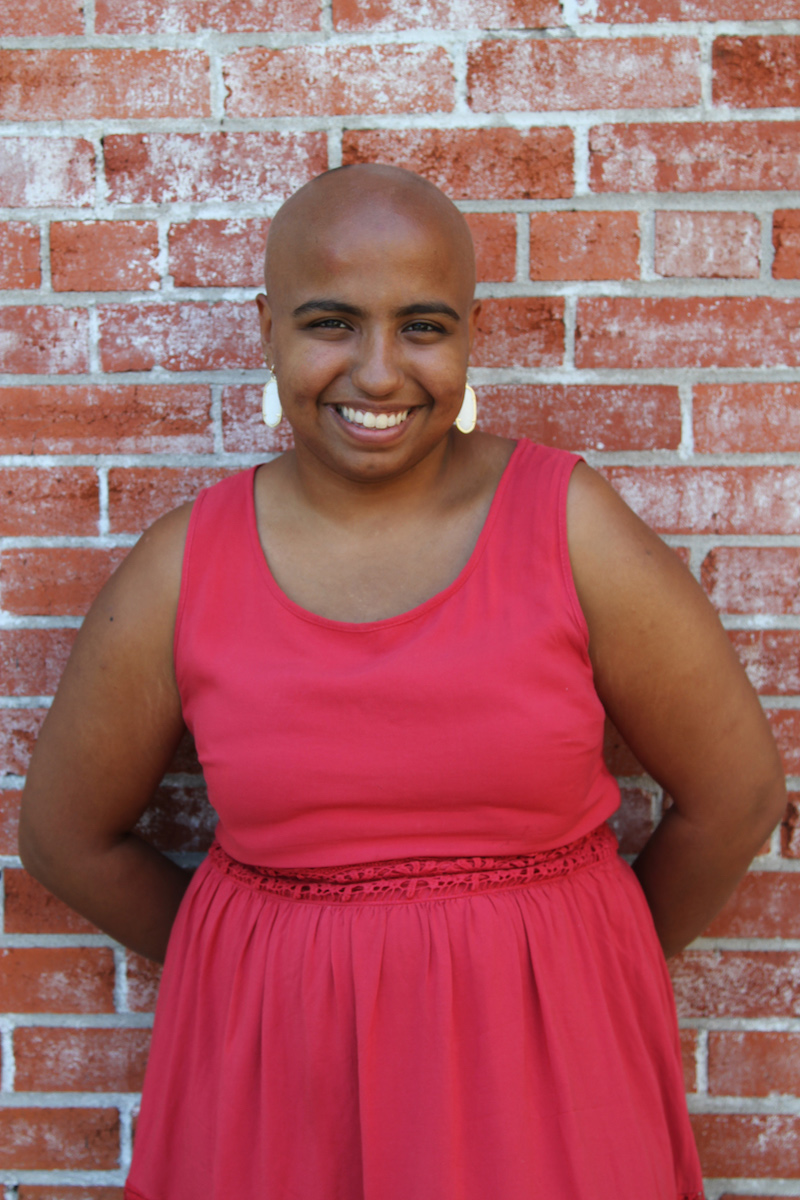 Hope for the Future
Jivani's work with Generation Hope is aimed at helping student parents succeed and achieve economic mobility. The organization works with education and policy partners to drive systemic change and provides direct support to teen parents in college as well as their children through holistic, two-generation programming. In her role as community engagement manager, Jivani oversees the recruitment of scholars, mentors and volunteers. "I am so grateful to work at such an amazing education-access non-profit with such an incredible team!" she said.
"I truly believe that I am exactly where I am supposed to be," she added. "My job at Generation Hope challenges me in every way—I'm managing an amazing team, and I'm trusted with so much responsibility. At the same time, I'm able to balance the work of the Love Your Natural Self Foundation with my current position. I love learning from an amazing team and organization, while still getting to maintain my own organization."
"I always want to be in a position where I am learning, growing and being challenged," Jivani continued. "I'm not sure exactly where I want to go from here, but one thing is for sure—I'm 100% committed to turning my adversities into the opportunity to serve others. I have processed my challenges through telling my story and helping others, and my plan is to continue to do so!"
As a young person living in a turbulent era rife with political divisions, Jivani still envisions a promising future for the country. "I am so inspired by the young people I work with," she said. "They always motivate me to be hopeful. The next generation has the courage, bravery and persistence to reimagine systems. They are brave, bold, fearless and radical thinkers. Youth activism is a reason to be hopeful, and I can't wait to live in the world we build together."