Eighteen-year-old Sebastian "Sebbie" Hall has learning and physical difficulties, but one thing comes easy to him: treating everyone he meets—and many he hasn't met—with kindness.
When the COVID-19 pandemic hit and schools shut down in March 2020, the UK teenager, who lives in Lichfield, Staffordshire, was worried. Would vulnerable children and young people with disabilities like himself feel lonely and cut off from the love they deserved?
Not if Sebbie could help it. He set out to perform an act of kindness every single day while also raising money through a crowdfunding campaign.
Related: Study abroad in Strasbourg, France this summer for under $4,000!
According to a BBC report, Sebbie has become a local phenomenon in terms of volunteerism in the community. He has collected coats for the homeless and, during Halloween season, rounded up waste pumpkins, which he donated to food banks for making soup. He has bought lottery tickets every week with his own money and gifted them to strangers he meets along his changemaking journey, assuring the recipients that the tickets come with "no strings attached."
Through a JustGiving campaign, he set out to raise £40,000, with plans to disburse that money to various charities. He reached that goal and has now surpassed it.
So when he was given £150 for his 18th birthday, guess where it went? "He insisted on putting it on his JustGiving page," his mother, Ashley Hall, told the BBC. "We said, 'No, Sebbie, that's money for you to spend,' but he said it would make him happier to donate it."
As the Birmingham Mail reports, Ashley estimates that her son has carried out more than 2,000 random acts of kindness toward strangers—including gifting them with flowers or teddy bears—since the pandemic started. He has also used raised funds to donate toys to eight shelter homes for vulnerable children and purchased adapted online devices, such as laptops, for 300 families with children who have disabilities. He has even funded a mixed-abilities rugby team and started the Sebbie Hall Kindness Foundation.
According to various news reports, Sebbie Hall has spent his personal time watering people's gardens, mailing letters for isolated locals, filling bird feeders, washing cars and taking out the trash. And with help from an unnamed sponsor last Easter, he dressed up as the Easter Bunny and gave out 365 Easter egg packages to random households and people he met on the streets.
Related: Afghanistan refugees get medical help they desperately need from Campbell University volunteers
At one year old, Sebbie was diagnosed with a rare chromosomal anomaly that causes low muscle tone and speech problems. Doctors believed he would never be able to walk, talk or even sit up. He proved them wrong.
Sebbie's volunteerism has played a big role in his progress, Ashley Hall told the BBC. "It's given him a value to himself," she said. "For the last 17 years of his life, someone has always had to do things for him, but it's given him this confidence that's spurred him on to show [others] that you can do anything."
Meanwhile, he has inadvertently become a celebrity in the UK. Prince William and Kate Middleton, the Duke and Duchess of Cambridge, invited him to attend a carol concert at Westminster Abbey this Christmas and met with him personally. He was short-listed for a Pride of Britain Award. He also received the Prime Minister Award for Volunteering and the World Compassion Award from The Supreme Master Ching Hai, a Buddhist activist and humanitarian leader.
The World Compassion Award came with a £7,500 cash award, which Sebbie used, of course, to set up his kindness foundation.
Related: Small group of volunteers lead charge to get rid of plastic straws in Jackson Hole, Wyoming
"I'm immensely proud of him," his mother told the Birmingham Mail. "I couldn't be more proud. The impact of his kindness has been incredible. It's like this lovely ripple effect going out from him. It's fabulous. The money's very important, and he's been able to create real change. I look at him daily, and I can't believe that he is doing this. He knows so much and is so empathetic."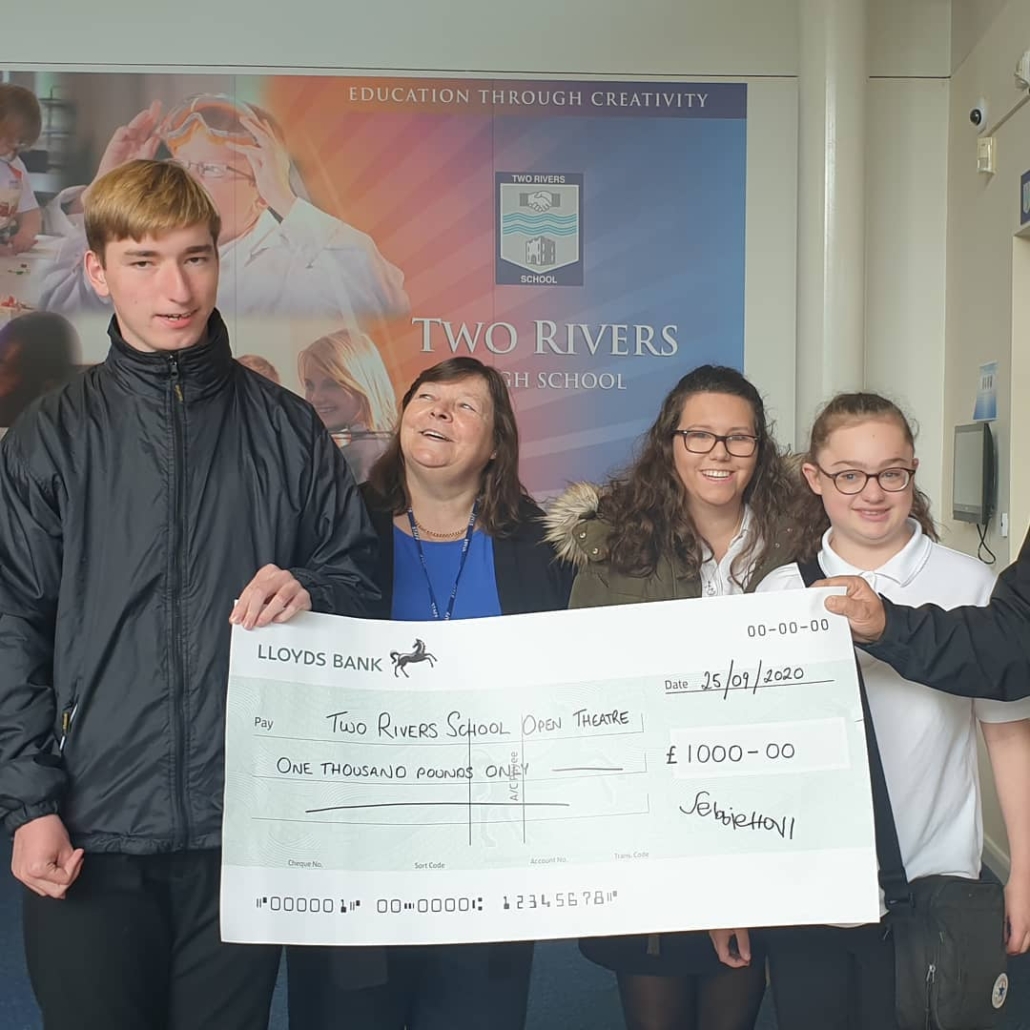 "It's hard for any young person to go up to random strangers and speak to them and even harder for Sebbie because he finds it really hard to find words himself," Ashley said in a Metro.co.uk story about her son. "But he somehow found this inner strength of being kind. It's given him a position within his own community and a confidence that he didn't have before."
But Sebbie knows he doesn't have to be a gifted public speaker to get his message across. "It's not about words," he told the Birmingham Mail. "It's about kindness."
Click here to donate to Sebbie Hall's JustGiving campaign.