For tech companies like Google and Facebook, data is power—and, arguably, it's giving them more power than they should have. Using the power of data to do good in the world is the mission of Sewanee DataLab at the University of the South, a Sullivan Foundation partner school.
This summer, Sewanee DataLab is offering summer internships for college students who want to use data specifically as a tool for creating a more equitable and just society. Student changemakers in the Sullivan Foundation network are encouraged to apply.
The internship program runs from May 13-July 22, and the application deadline is February 15.
Students in the Sullivan network can apply here.
Sewanee Datalab is a grant-funded initiative focused on what's called "public interest technology." Datalab trains non-traditional data scientists using data sets related to pressing social and environmental problems.
Data science has emerged as one of the most promising and in-demand career paths. It's an interdisciplinary field that uses scientific methods, processes, algorithms and systems to pore through vast volumes of data and uncover useful knowledge and actionable insights for organizations.
Some of Sewanee DataLab's major projects include:
A collaboration with Thrive Regional Partnership to create equitable broadband access for 16 counties in the Chattanooga, Tenn. tri-state area
A carbon-for-cash program with Zanmi Agrokol, a Haitian organization, to incentivize 50 family farmers in Haiti to grow trees instead of selling material for coal
A partnership with the Haiti Institute and the Ancient Art Archive to to apply machine learning techniques to curate photographic evidence of the impact of Sewanee's work in Haiti and preserve it
A partnership with the South Cumberland Health Network to create a reliable resource to analyze healthcare disparities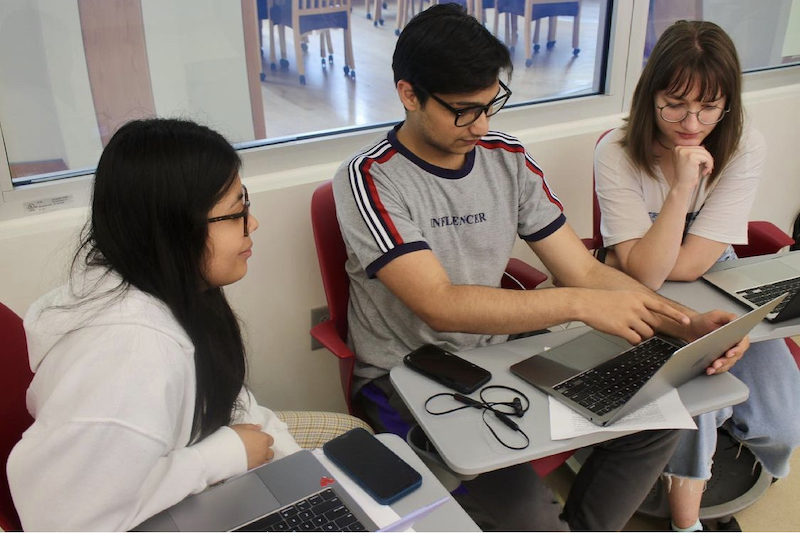 The Sewanee Datalab summer internship will provide students with professional training and experience in data science for social change. Undergraduate students from all majors and backgrounds can apply. Interns will learn to use data analysis and related computer coding skills to promote data-driven change by organizations that serve the public interest. No prior coding experience is required, but students with coding experience who are interested in learning how to use data science for the social good are encouraged to apply.
Interns receive a stipend of $3,200, with the possibility of additional financial aid. University dorms will be available to Sewanee DataLab interns at the following rates:
Single room with AC: $1,486.65 (estimated at $28.05 dollars per day)
Double room with AC: $1,118.89 (estimated at $21.13 dollars per day)
Single room with No AC: $529.47 (estimated at  9.99  dollars per day)
Double room with No AC: $298.39 ( stimated at 5.63 dollars per day)
Students from the University of the South and partner colleges and universities in the Sullivan Foundation and from schools in the Appalachian College Association are encouraged to apply.
DataLab helps qualified students to find funding for this internship in three ways:
Students from the University of the South should apply to Sewanee DataLab through Sewanee's Career Center.
Students from Appalachian College Association schools should apply to Sewanee DataLab through the Ledford Scholars application process. (The Ledford Scholar application deadline is February 25.)
Students from the Sullivan Foundation network of schools not eligible for ACA Ledford awards are encouraged to apply to the DataLab directly. The Sullivan Foundation is committed to working with DataLab to support as many successful applicants from Sullivan schools as possible.
If you have questions about the internship, contact Nika Gorski by email at gorsknm0@sewanee.edu.