More than 100 college students from across the American South will choose their changemaking adventure and embark on a life-altering journey of self-discovery this weekend as the Sullivan Foundation's Spring 2022 Ignite Retreat kicks off April 1 at the Staunton Innovation Hub in Staunton, Virginia.
The event, which runs through noon on Sunday, April 3, will bring together young people with a passion for changemaking, community leadership and social entrepreneurship. The weekend is split into three tracks designed to meet each participant where they're at and help them to get where they want to go next. The tracks include:
Personal Track: For those who want to better understand their skills and passions, build their confidence and explore the mindset of a social entrepreneur.
Problem Track: For those who have a specific issue or problem they care about but are unsure as to how they want to go about contributing to solutions.
Project Track: For those who have a project, venture or campus initiative they have been thinking about and are ready to take action on.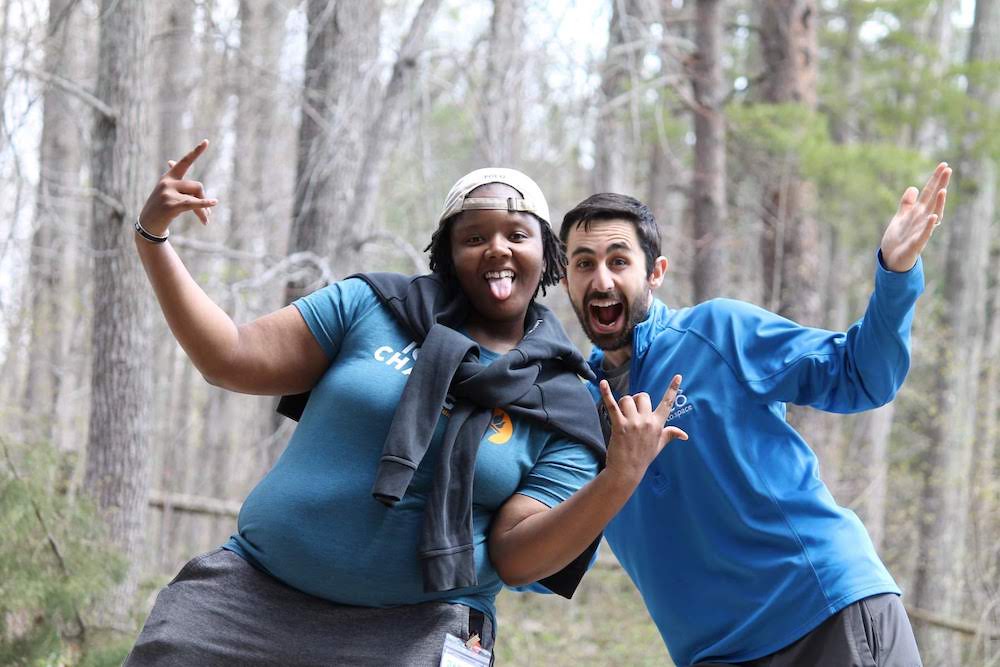 The Ignite Retreat will be led by Spud Marshall (pictured above with a past attendee), an avid serial entrepreneur in the social innovation field and the Sullivan Foundation's director of student engagement, and Reagan Pugh, an experienced facilitator who delivers workshops and keynote speeches on personal effectiveness and leadership development around the country.
Marshall and Pugh will be joined by a diverse and highly accomplished group of dynamic, positive and fun-loving social entrepreneurs and nonprofit leaders with a gift for motivating and inspiring young people. This year's coaches include:
Jasmine Babers, creative strategist for the Day One Agency and publisher of Love Girls magazine, which tells the stories of "everyday girls" and shines a spotlight on social issues that impact the lives of girls and young women.
Read our profile of Jasmine Babers here.
Brennan Lewis, an activist for LGBTQ equality and former Fellow-in-Residence, Regional Manager for Peace First, where they led the organization's peacemaking programs in the U.S. and Canada.
Read our profile of Brennan Lewis here.
Sanah Jivani, the founder and CEO of the Love Your Natural Self Foundation, community engagement manager for Generation Hope in Washington, D.C., and creator of the International Day of Self Love. She was also named one of 12 Social Media Warriors Who Restored Our Faith by MTV in 2016.
Read our profile of Sanah Jivani here.
Chase Philip, principal consultant with the Randolph Consulting Group, which focuses on coalition-building around a myriad of issues and influencing positive change in communities.
Jordan Bowman, executive director of Journeymen Triangle, a mentoring organization that teaches emotional intelligence to middle-school and high-school boys, and cofounder of the Pledge My Check website, which encouraged people in financially stable positions to donate all or part of their stimulus checks to help those affected by the COVID-19 pandemic. The website raised $311,000 and earned national media attention.
Yolanda Shields, CEO of Yes Builds, a global consulting and training firm, and an adjunct professor of entrepreneurship and business management at Shenandoah University. Shields is the author of several bestselling books, including "Letters to Our Sons: A Mother's Journey—Raising Sons to Become Men With Character and Courage," and "Entrepreneurship Is a Mindset, Not a Storefront."
Read our profile of Yolanda Shields here.
Josh Campbell, an award-winning playwright, poet, educator, consultant and facilitator from Philadelphia. He has worked with a wide range of underserved communities, from homeless families and teens to incarcerated youths, new immigrants and English language learners.
Read our profile of Josh Campbell here.
Alexis Taylor, ESG strategy lead for Indeed.com and a global shaper for the World Economic Forum. She has been recognized by the U.S. State Department, Global Entrepreneurship Network, World Economic Forum, and the Misk Foundation as a leader in empowering people through entrepreneurship.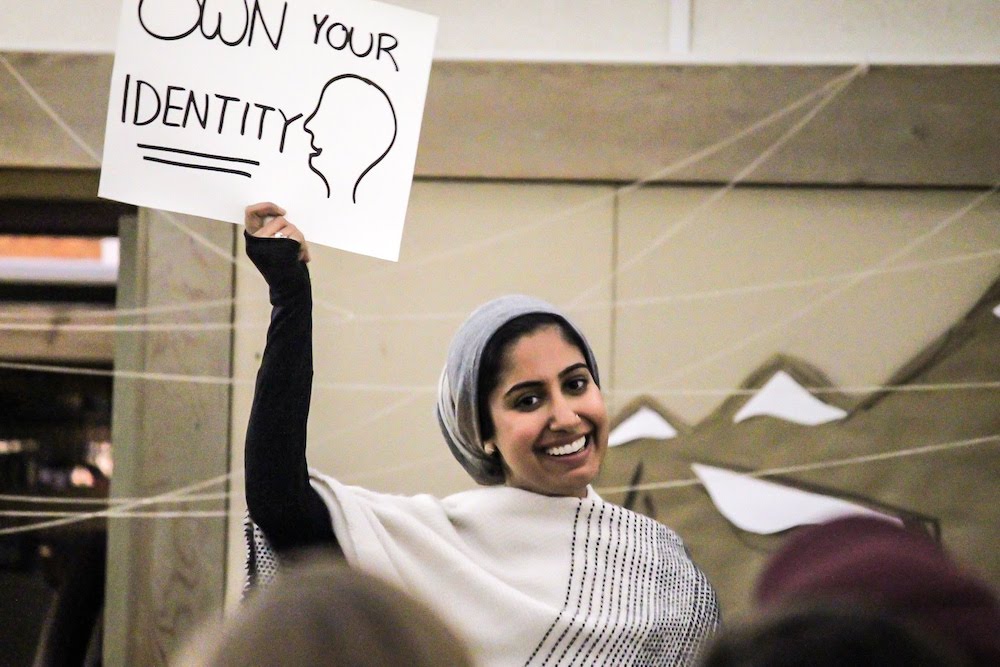 Several of this year's coaches have attended or facilitated past Ignite Retreats and keep returning because they relish the opportunity to inspire others—and to be inspired—to lead positive change and make a real and lasting difference in communities. "This isn't my first retreat, so I'm lucky to know what I have to look forward to," said Jasmine Babers, who will lead the Problem Track. "I was drawn back because I know the magic that happens during this event and how special these young people are, and that alone keeps me coming back again and again!"
Brennan Lewis, who will guide students through the Project Track, hopes students will "come with an idea or existing initiative and leave with some awesome ideas for how to grow, scale, deepen their work, or solve some of their toughest challenges."
"Most of all," they added, "I want students to leave with a sense of optimism and curiosity as they continue their school and social entrepreneurship. I hope to share some of my learnings and ideas, particularly for project design and implementation, but mostly I want to have great conversations with some kickass young people."