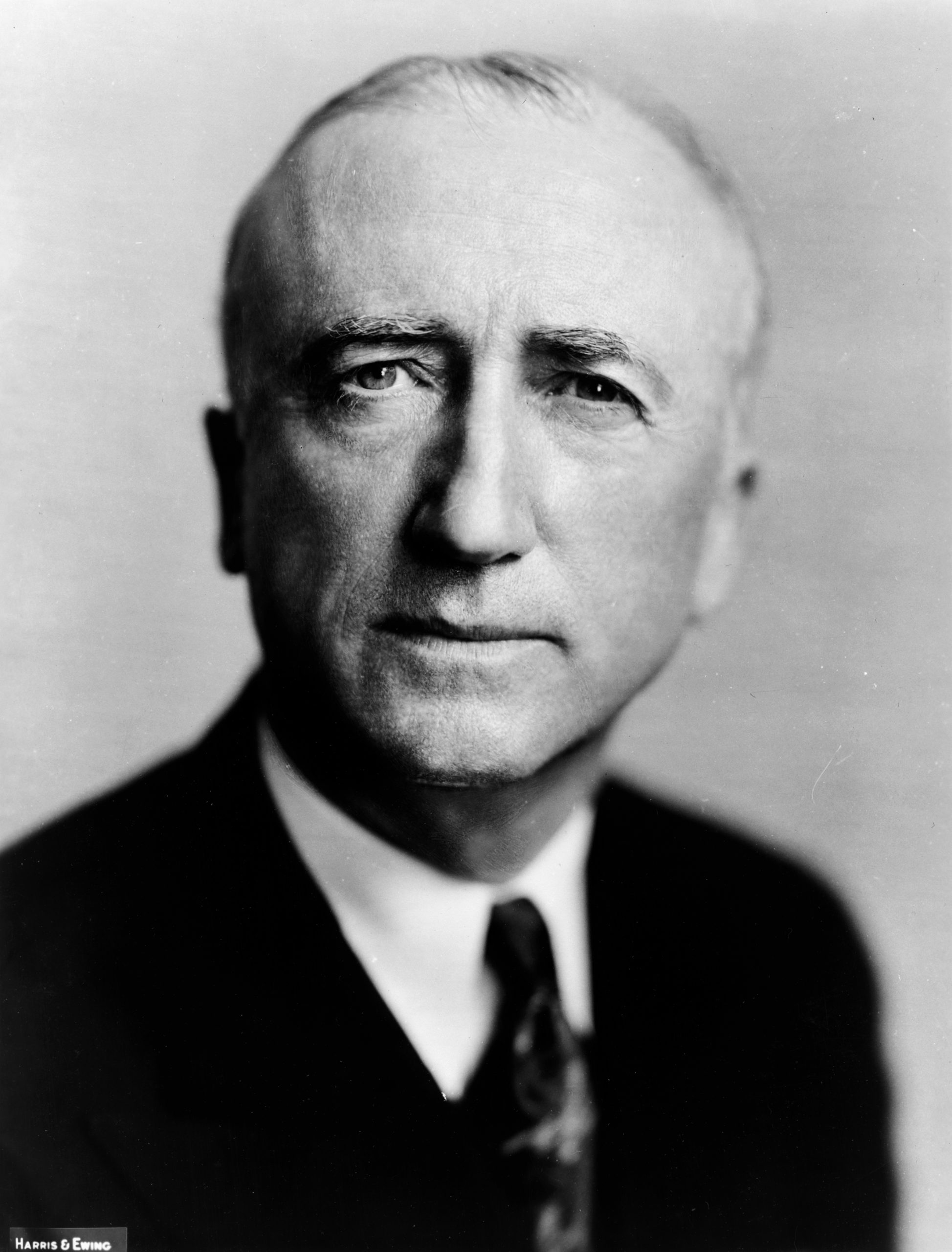 By the time James F. Byrnes received his Sullivan Award from The Citadel in 1956, he was already at the tail end of a 46-year career in politics that took him from local office to the highest reaches of the United States government. Along the way, he travelled the globe and was party to some of the defining diplomatic moments of the 20th century.
Born in Charleston, South Carolina, in 1882, Byrnes was born into humble circumstances. His father had already died of tuberculosis; his mother was a dressmaker.  Byrnes had to drop out of school in the seventh grade to help support the family. Still, he managed to pass the South Carolina bar exam in 1903 without the benefit of any formal education, and became a lawyer.
Byrnes's political career began in 1908, when he was named district prosecuting attorney. The next 30 years saw him ascend to the U.S. House of Representatives and then to the Senate.
In 1941, he was appointed to the US Supreme Court. For most politicians, such an appointment would be a bookend—an honorable final chapter in a career in public service. Not for Byrnes. He resigned one year later to become first the head of the Office of Economic Stabilization and then the Director of the Office of War Mobilization and Reconversion.
Byrnes was a close advisor to President Roosevelt and went to the Yalta Conference with him in 1945, not long before he reached the pinnacle of his political career—President Truman appointing him Secretary of State. Byrnes even assisted in negotiations at the Potsdam Conference that facilitated the transition between WWII and the Cold War.
In 1947, he left Washington and returned to private legal practice in South Carolina, but he couldn't stay out of politics for long—in 1951, he was elected governor and served one last term before finally retiring. After a long and busy life, he died in 1972.