As medical workers around the world cry out for face shields as protection against the coronavirus, a social enterprise in Malaysia has swiftly mobilized to fulfill the need, working out of a maker space in Publika.
The community of makers, called Me.reka, is part of the Biji-Biji Intiative, a pioneer in Malaysian social entrepreneurship with a focus on solving environmental issues. Biji-Biji empowers people with the skills to design, build and upcycle sustainable products.
As the coronavirus pandemic began to spread, the Biji-Biji and Me.reka teams met with hospital directors and healthcare professionals around Malaysia about the critical lack of protective face shields for front-line medical workers. Me.reka set to work soliciting donations and volunteers via social media and organizing multiple production sites, all with the goal of producing durable and reusable face shields with replaceable parts.
Me.reka rounded up more than 30 industry partners who contributed materials, logistics solutions and machinery to get production on the face shields started, Tatler reports. The community of makers produced more than 1,500 shields in five days and delivered them to medical professionals around Malaysia.
Biji-Biji says it sends three to five replacement parts for each individual face shield unit delivered to hospitals, allowing the shields to be reused multiple times.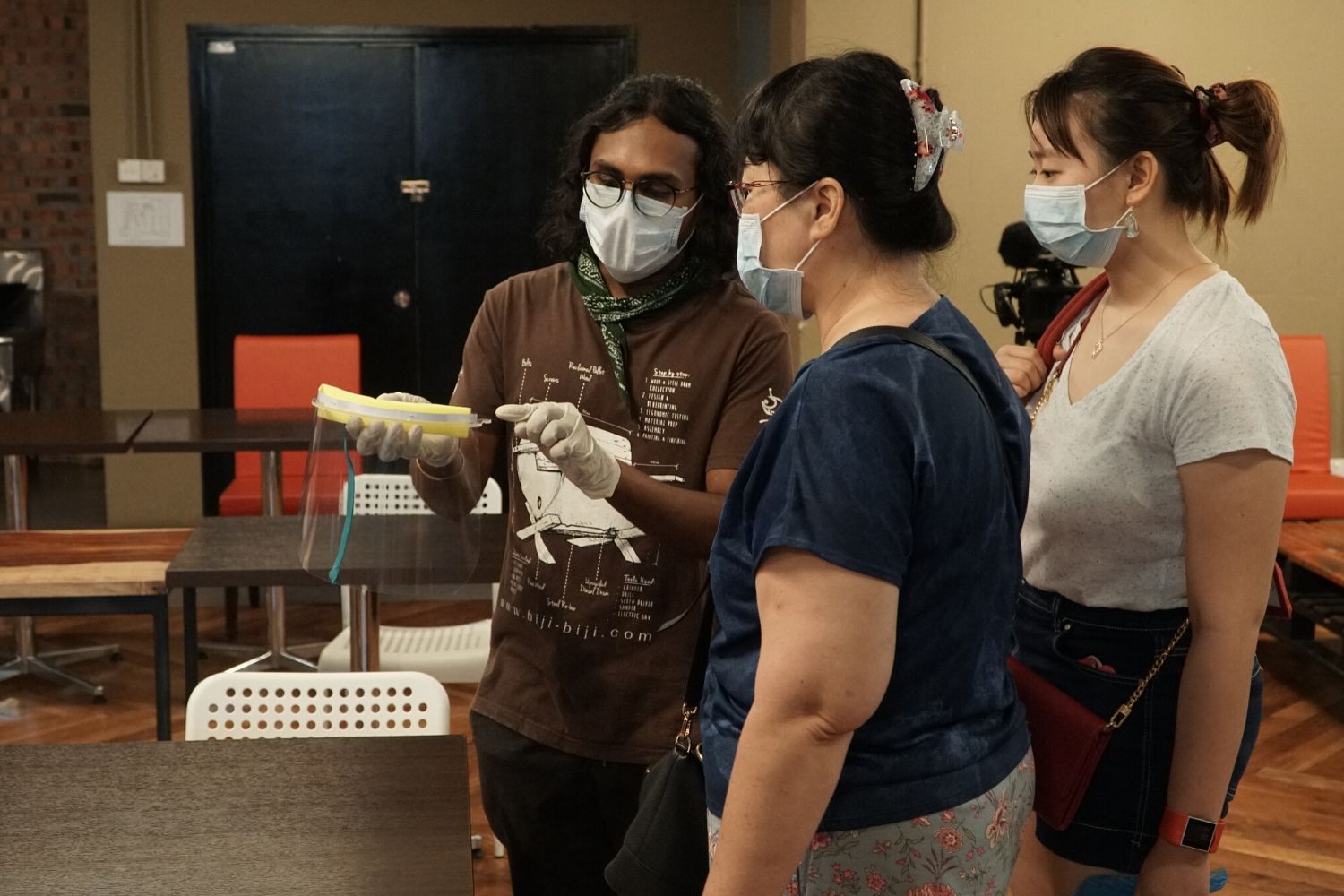 According to the Biji-Biji Initiative's Instagram account, the project had produced and delivered 3,700 reusable face shields and 7,970 replacement parts as of March 31. Their target goal is 18,000.
Other Biji-Biji teams, meanwhile, have been working on and testing prototypes for ventilators and isolation boxes, also in high demand. Additionally, on April 3, the social enterprise announced on Instagram that it had created a functioning aerochamber, a delivery system for inhaler medicine. While ordinarily used by children with asthma and other respiratory issues, aerochambers have become essential tools in the battle against the coronavirus.
"Witnessing the solidarity of Malaysians acting quick, foregoing bureaucracy, going out of their way to mobilize people and resources, taking risks and putting the cause first: it was a profound experience," Ambika Sangaran, CEO of Biji-Biji Ethical Fashion, told Tatler.