By Meagan Harkins
Aside from being an SEC sports powerhouse, Auburn University has been blazing new trails practically since it was founded as East Alabama Male College in 1856. It became a private liberal arts institution in 1859 and, following the Civil War, the first land-grant college in the South to be established separately from the state university (the University of Alabama). Being a land-grant college meant teaching practical working skills alongside a traditional education. With this transition, it became the premiere agricultural and mechanical college in Alabama. Additionally, the institution first admitted women in 1892, making it the second-oldest four-year coeducational school for higher education in the Southeast.
All totaled, Auburn University now boasts 250,000 graduates, including a proud lineage of 190 changemakers who have received the Algernon Sydney Sullivan Award since 1951. Most recently, the 2021 award went to senior Meredith Sylvia (pictured above), a member of the Auburn gymnastics team who has devoted many hours of service to the Lee County Humane Society and worked with Our House, a non-profit that provides resources to underprivileged families, tutoring and mentoring middle school and elementary students.
Celebrating Character
Going back a little further, another Sullivan Award winner is Tammy Beasley, now serving as vice president of clinical nutrition services at Alsana, an eating disorder treatment center with locations across the country. Beasley, who received the award in 1984, trains dieticians and oversees nutrition programming for Alsana. "It's one of those things where you feel like your whole career led up to this," she said.
Working in the field for decades, Beasley became frustrated that dieticians did not receive education on eating disorders; instead, they had to seek out information on the topic on their own.  Beasley's concerns stemmed from personal experience, as she struggled with an eating disorder during her freshman year of college. The disorder resurfaced three years later, sending Beasley to therapy to fully recover. "It showed me that nutrition really affected everything," she said. "It affected my grades, faith, family and relationships, and my body."
Coming to grips with her eating disorder "was a very profound, life-changing moment because I had only ever been able to give compassion to other people, not myself," Beasley added. Determined to apply both her brain and her heart to accomplish good things in her work, Beasley entered a career that combined her two interests—science and people.
Beasley and her Alsana team trademarked a new treatment model, which emerged from other best practices, that emphasizes the healing of the whole person (the word "alsana," in fact, means "whole person" or "all health.") While eating disorders are traditionally treated through medical, nutritional and therapeutic approaches, Alsana added movement and relational treatment methods. "Helping people struggling with eating disorders is more than just counseling or putting them on a meal plan," Beasley said. "There are so many other avenues to consider, and we really strive to help the person heal in all areas of life."
In November 2020, Beasley co-authored new standards of practice for dieticians that were published by the Academy of Nutrition and Dietetics. She is also the author of "Rev It Up! The Lifestyle Diet That Puts You in the Driver's Seat."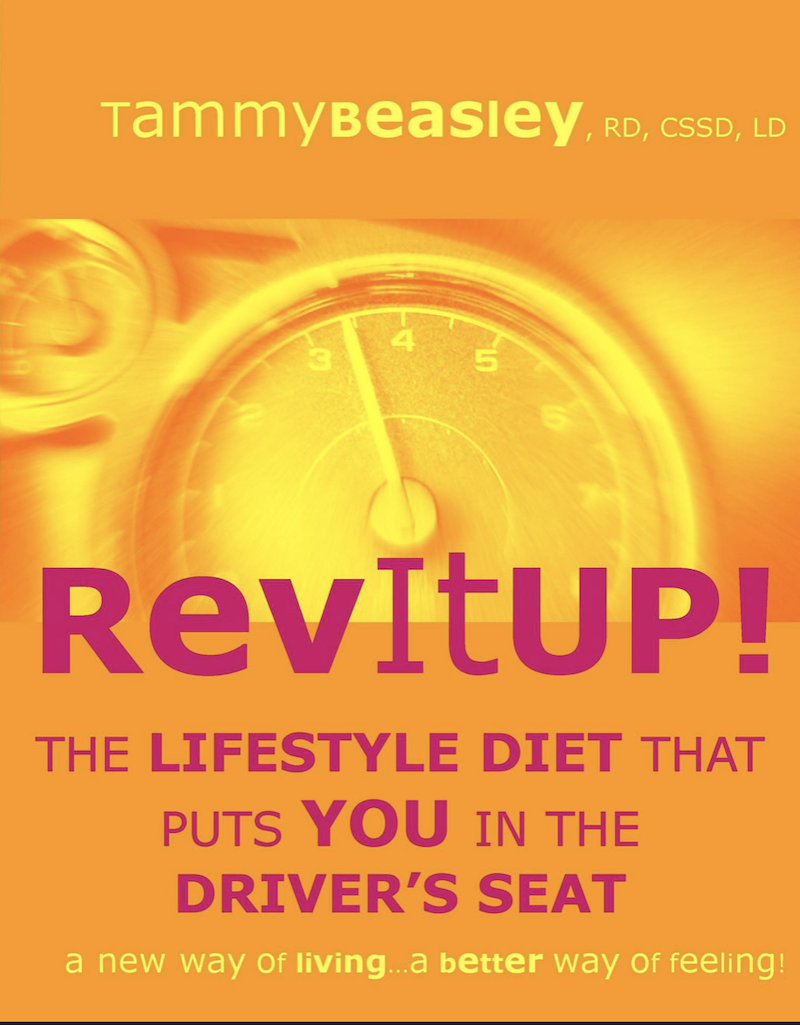 As an Auburn student, she was involved with the Student Government Association, the Student Dietetic Association and other organizations as well as various service and mentorship opportunities at her church. She also took notes for and tutored a classmate who became seriously ill and was no longer able to attend lectures in-person. Beasley's professor, Dr. Sarah Strawn, commended her ability to show grace and compassion and her willingness to help that student, who ended up getting better grades than even Beasley herself.
It was Strawn who nominated Beasley for the Sullivan Award, which Beasley knew nothing about at the time. "It was really one of the biggest surprises and most life-changing moments," Beasley said. "It was very humbling."
"It was something that honored my character instead of my brain," she said. "It was more than what my resume said. I will never forget it. At the time, you don't even realize that the things you did had an impact on other people. It taught me that you don't know when you're blessing someone else."
Beasley said she thinks about the Sullivan Award often. It set her on a trajectory of always making sure to honor others at Alsana. "The greatest joy I get is being able to recognize what someone on the team or our dieticians have done," Beasley said. "I love opportunities to celebrate another person's character, blessing people and showing how they shined."
Beasley continues to live out the Sullivan Foundation's ideals of service. She returns to her alma mater twice a year and visits other high schools, colleges and sports teams to teach students about eating disorders. Her presentations include conversations on diet culture, the stigma surrounding eating disorders, signs and symptoms of disorders, body image, genetics, the role of temperaments and environments, and discrimination in body size.
"There is a growing grassroots effort in realizing that the pressures of our culture to look a certain way causes harm," Beasley said. "We need to think about our bodies in a way that celebrates their diversity."
A Part of Something Greater
Dr. Sean Akers, another Auburn alumnus and a 1987 Sullivan Award recipient, works as a pediatric psychologist for the Children's Hospital and Medical Center in Omaha, Neb. "Kids can be so honest, compassionate and caring," he said. "They want to do the best they can do. Working with kids every day is a blessing."
As a psychologist, Akers offers his services to children undergoing medical treatment for cancer, diabetes and suicide attempts. He is passionate about suicide prevention, a problem that has been getting worse for the past 20 years. He remembers seeing about 20 failed suicide attempts per year in 2001; by 2009, he was treating 150 children who were injured in failed attempts every year. He has evaluated and worked with more than 1,000 kids who have attempted suicide over the last 10 years.
The job is stressful and hard, but Akers ranks it of utmost importance. He now gives presentations to his local community about suicide prevention. "It's something that's hard to talk about, and people often shy away from it," he admitted. He said it's more important than ever for resources to be made available and for meaningful conversations to occur before young people begin to seriously contemplate suicide as an option.
Akers actually started mentoring college students as a Project Uplift volunteer while still attending Auburn. The program partnered underprivileged kids, often without role models, with college students for mentoring and friendships. As a "big brother" in Project Uplift, Akers felt his time was being used in a meaningful way. "Being a big brother to kids in need solidified my desire to work with children," he said.
Akers quickly hit it off with Tom Westmoreland, the director of Project Uplift. "Tom was, and remains, one of the most sweet, gentle, caring men I've ever met," Akers said. "He has always been a beacon of warmth and compassion for me." Westmoreland offered Akers a job with Project Uplift, acting as a temporary big brother to children who were waiting for a permanent one.
It was Westmoreland who nominated Akers for the Sullivan Award. "It was a total shock," Akers said. "I was focused on graduating, the future and working for Project Uplift, so I never even thought about an award."
Now that he's more familiar with the Sullivan Foundation and the virtues it represents, the award truly resonates with Akers. "The notion of being compassionate and volunteering ourselves to a greater part of the world is huge," Akers said. "Oftentimes … we're focused on our own needs, desires and goals. This [award] really encourages us to be part of something greater."